9. Deewangee (2002)
With Akshaye Khanna, Ajay Devgn, and Urmila Matondkar in pivotal roles, this movie was inspired by the Hollywood movie Primal Fear. Taran (Ajay Devgn), who is caught at a murder scene, claims that he is innocent. Raj (Akshaye Khanna) fights the case for him and proves Taran's innocence. But the movie takes a surprising turn that is sure to leave you dumbstruck.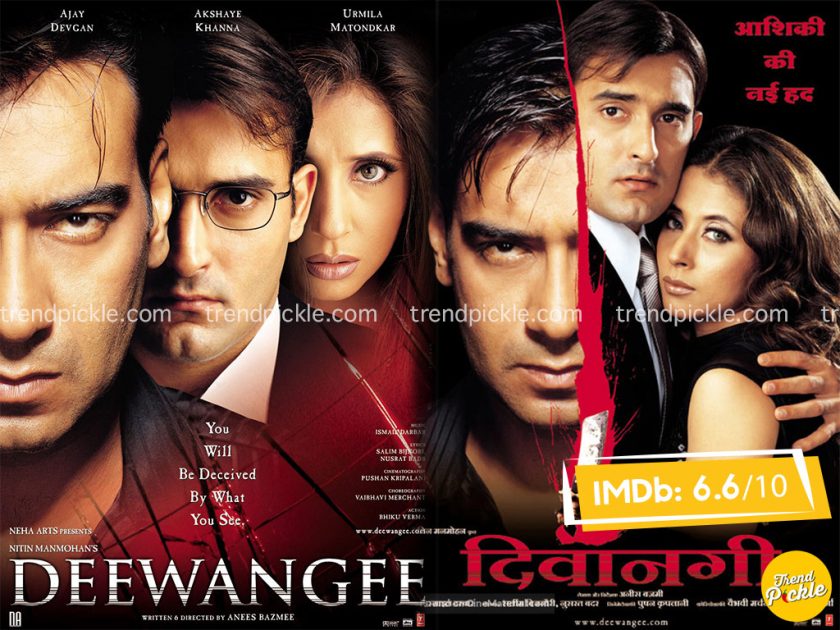 10. Kaun (1999)
Directed by Ram Gopal Verma, this movie was unconventional in many ways. With no songs and the entire movie shot in just one house, the movie manages to create an eery claustrophobic environment. As a result, the movie instills a feeling of fear in the minds of the viewers. With brilliant performances by Urmila Matondkar, Manoj Bajpayee, and Sushant Singh, this movie goes down as one of the best psychological thrillers Bollywood has ever produced.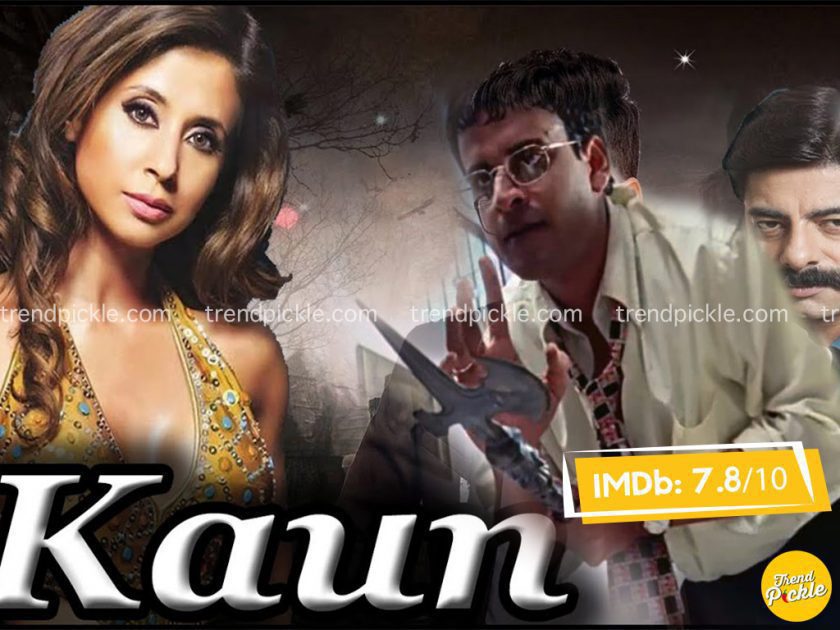 11. 13B: Fear has a new address (2009)
This thriller traces the life of Manohar, played by R Madhavan, who has relocated to a new house with his family. The family starts watching a soap opera which also is about a family like theirs. All is going well until Manohar notices that the things happening with the family in the soap opera, have also started happening with his family.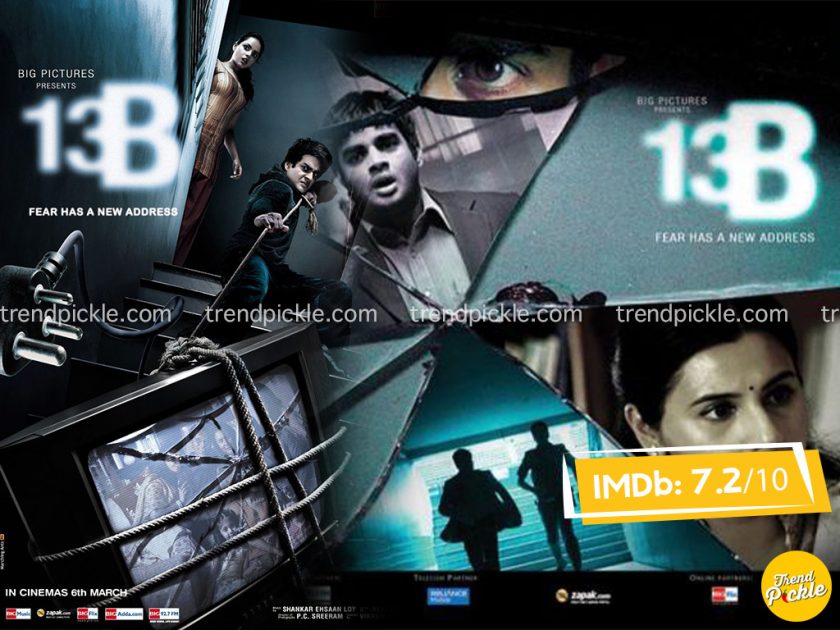 12. Ek Hasina Thi (2004)
'Ek Hasina Thi' is an amazing psychological thriller that traces the life of a woman, played by Urmila Matondkar. She is framed and convicted for a crime she has not committed. Once out of the jail, she decides to taste revenge by setting up the one (Saif Ali Khan) who had put her in prison. The film showcases top-notch performances by both the lead actors. That along with a stunning climax sequence manage to keep you at the edge of your seats till the very end.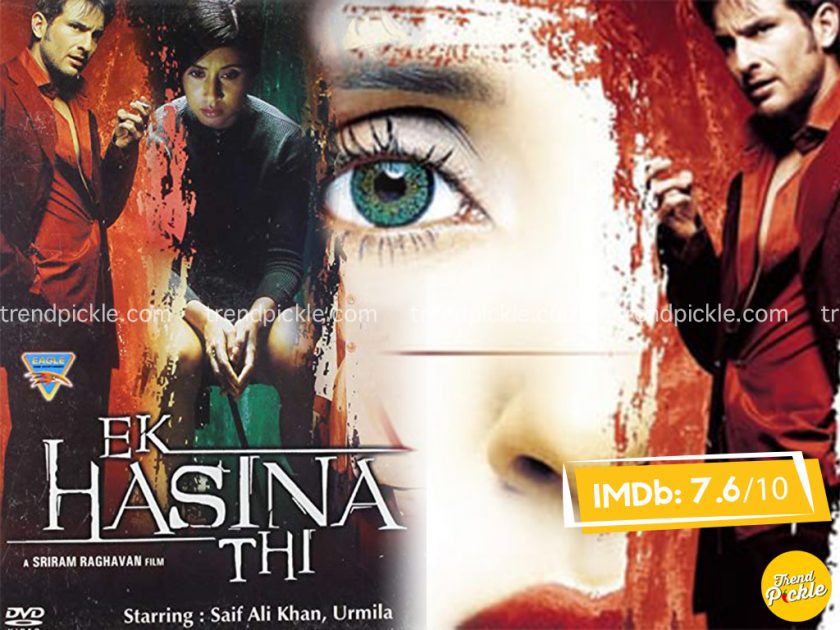 13. Table No. 21 (2013)
A couple wins a free trip to the Fiji Islands. But once there, they are drawn into a game show that is being watched online by millions. This game is all about speaking the truth. Lying will cost you your life. Starring Paresh Rawal, Rajeev Khandelwal, and Tina Desai, this movie talks about the pertinent issue of ragging. The movie is named after Article 21 of Indian Constitution. This article addresses the right to life, personal liberty as also the right to die with dignity.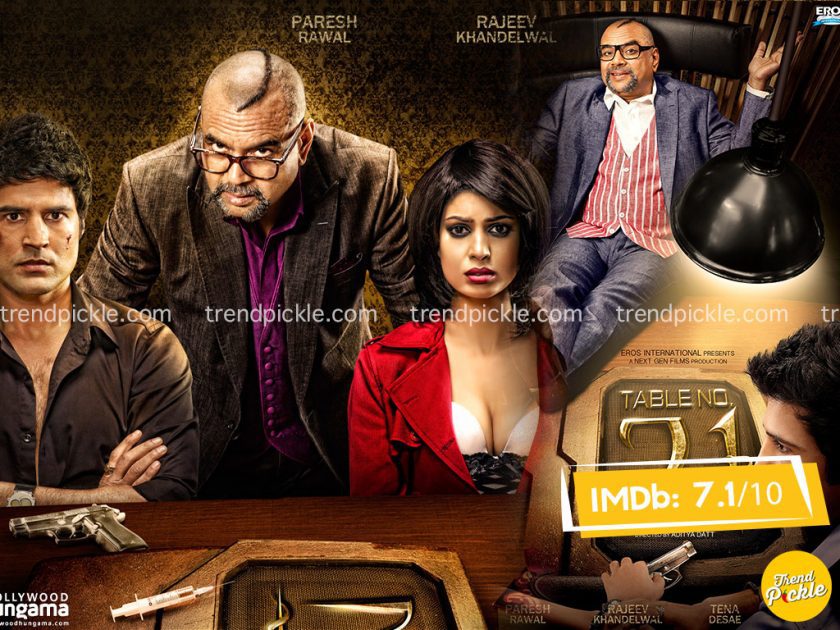 14. Being Cyrus (2006)
This film, directed by Homi Adajania, takes us into the complicated lives of Sethna family. When Cyrus Mistry, portrayed by Saif Ali Khan, meets them, it is evident that things aren't as well with the Sethna family as they appear. And with the inclusion of a rather eccentric Cyrus in their messy lives, things get even worse. With shocking twists and turns by the end of the movie, this movie presents a very unique and fresh style of storytelling.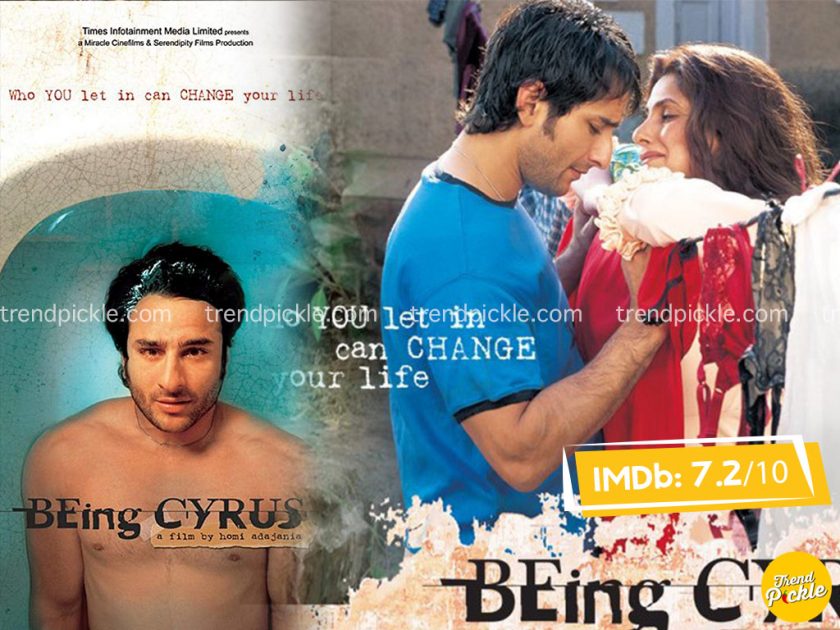 15. Khamosh (1985)
Starring Naseeruddin Shah, Shabana Azmi and Amol Palekar in pivotal roles, this film's plot is about a series of mysterious murders that take place on a film set. With no songs and dance numbers, director Vidhu Vinod Chopra manages to maintain the tension and suspense till the very end. It is one of the few movies that keeps you guessing throughout the course of the movie. Without a doubt, this is one of the best mystery thriller hindi movies.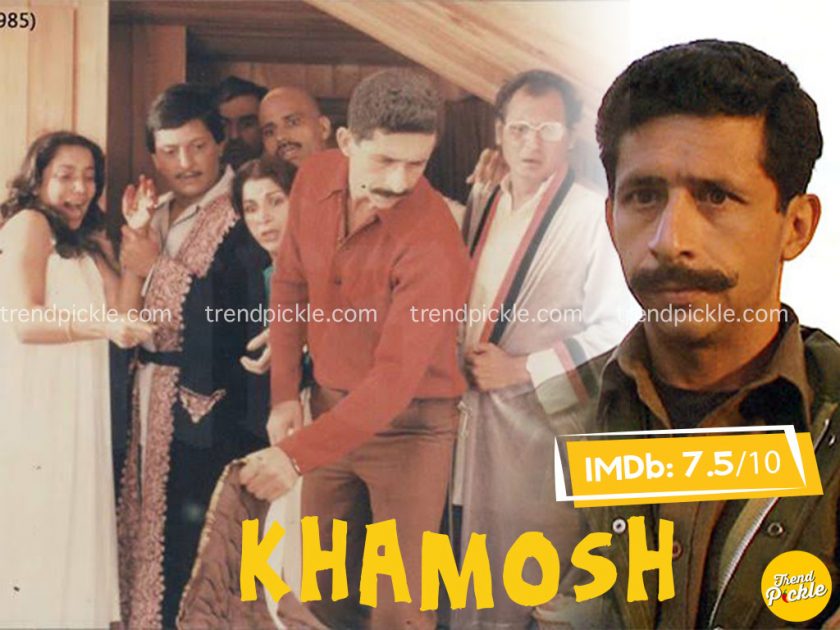 16. Monsoon Shootout (2017)
This film is about Adi, who has just joined an anti-extortion unit of the Mumbai Police. Out on his first assignment, he chases down a wanted gangster, played by Nawazuddin Siddiqui. But he is unsure if he should shoot him or not. He thinks of the journey he will have to go through, as a consequence of each of these decisions while realizing that every choice has its own share of good and bad consequences.