When we think of big companies, the first thing that comes to our mind are big buildings and luxurious offices. But it's surprising that a lot of the companies we know today were not like that from the beginning and had a very humble beginning and ultimately paved their way to the top. Through this article we will be looking at 12 biggest companies who actually started their journey from a garage and became who they are today.
List of World's Biggest Companies Started in Garage –
1) Microsoft
The first Microsoft operating system code was written in a garage.
Microsoft was invented in the year 1975 in a small garage in Albuquerque, New Mexico by Bill Gates and Paul Allen very little resources to work with. However, what they had in abundance was programming skills, which they used to build their first operating system in 1985 and licensed it for $80,000. After that they worked on several other projects and later Windows was born. Today Microsoft is worth more than $2 trillion, making Bill Gates one of the richest man alive.
2) Dell
Michael Dell dropped out of college to start Dell.
Michael Dell was in college when he started building customized computers for people in 1984 in his dorm room. Later on he moved to a nearby garage and as business expanded he eventually dropped out of college. Dell became profitable in the first year itself and is worth $74.55 billion today.
3) Amazon
Jeff Bezos founded Amazon from his garage.
Amazon is the world's largest online retailer. What's interesting is that Jeff Bezos quit his job four years after being named the youngest vice president of a successful Wall Street investment firm to pursue what he believed. Amazon started in 1994 from Bezos' home garage in Bellevue, Washington as an online bookstore and it took almost a year for him to sell his first book. Two years later he issued an IPO and presently the company has a net worth of approximately $1.7 trillion. Today Amazon sells everything you can possibly imagine, including books.
4) Apple
Steve Job's parents' garage is the birth place of Apple.
One of the world's most successful and valuable companies today, Apple was started in 1976 when Steve Wozniak created the first Apple computer. When a local retailer made a demand for 50 computers, Steve Jobs and Wozniak got all the parts and put together 50 computers in 30 days. All this was done at Jobs' parents' garage in Cupertino, California. Today, flexing a swanky office in Cupertino called Infinite Loop, Apple is worth over $2000 billion.
5) Google
Present Youtube CEO Susan Wojcicki' s garage was the starting point of Google.
Google – the biggest internet giant today was started in September 1998 by Larry Page, Sergey Brin and the current YouTube CEO Susan Wojcicki in Wojcicki's 2,000-foot Menlo Park garage as just a college project at Stanford. Soon it started interfering with their academics and they decided to sell it Excite. Excite rejected the offer, making them continue their work and build a company which is worth $327 billion in today's market.
6) Disney
Disney was started in Walt Disney's uncle's garage.
Walt Disney and his brother Roy started The Walt Disney Company in their uncle's garage in Los Angeles back in the year 1923. There they started filming the Alice Comedies which was part of the original Alice's Wonderland. Today Disney is one of the biggest multimedia conglomerate in the whole world.
7) Harley Davidson
William Harley founded Harley Davidson in a shed. 
In 1901 William S. Harley designed plans to power a bicycle with a small engine. Arthur Davidson, William's childhood friend, worked with him for over 2 years to build these motorbikes in a small wood shed in Milwaukee, Wisconsin. Harley Davidson was officially founded in 1903 and today is one of the most popular brands selling high end luxury motorcycles.
8) Hewlett-Packard
HP's first product was for Walt Disney and was built in a garage.
HP was started in 1938 by Bill Hewlett and Dave Packard in Packard's garage in Palo Alto, California. Their first product was an audio oscillator, which was ordered by Walt Disney for one of their motion pictures. HP which started with an initial investment of just $538, is now worth $34.74 billion.
9) Yankee Candle Company
Yankee company's first candles were built with melted crayons in a garage. 
In 1969, at the age of 16 years old, Michael Kittredge made candles by melting crayons in his garage as a gift for his mother. Soon the neighbors noticed it and showed interest in buying them. What began as a small hobby later led to big demands. As a result Kittredge left the garage and moved the Yankee Candle Company to an old mill in Holyoke, mass producing the candles and ruling the US market.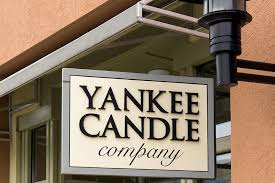 10) Mattel
Mattel was originally a picture frame company. 
Harold Matson and Elliot Handler founded Mattel in 1969 in a garage in South California as a picture frame company. With their left over material they started building dollhouses which surprising found more buyers. As a result they turned their attention to the toy industry and 57 years later they created their most famous doll, Barbie.
11) Lotus Car
The first Lotus Car was built in a shed. 
In 1948, at the age of 20, Anthony Chapman started Lotus Cars by building the first Lotus racing car in stables behind 'The Railway Hotel' in Hornsey, North London. Later he started manufacturing sports cars and racing cars which were known their light weight and fine handling characteristics, with a few models even being used in Formula One racing.
12) Nike
Nike was started in the trunk of a car. 
The founders of Nike weren't lucky enough to even have a garage. Nike was started in 1964 in the trunk of its founder Phil Knight. While Knight made shoes his university coach Bill Bowerman tested them on runners. Although in the initial 2 years, Nike didn't even manage to get any retailers, today it is worth $ 30.44 billion and is one of the biggest names in the sports apparel market.
All the above companies are examples that space can't be an excuse to make it big! Whether it's a garage or a basement, every business has hard beginnings. All it takes is hard work and a great idea. Let us know what you think in the comments below!