Nowadays we all like to be updated with the recent trends, so here is the blog that will remove all obstacles between you and recent trending gadgets. Here are the best electronic gadgets for men that are helping men enhance their life in a better way. Imagine you are having the coolest gadgets among all your friends and then what will be your demand. The devices are not only related to mobiles or laptops but also household or a gadget for upgrading your appearance too. You can take a look of the following gadgets to make your day from ordinary to extraordinary  by using these and you also can buy them from Amazon.
 So let's begin about the electronic gadgets that suit every gentleman and he should have it.
1. Apple AirPods with Charging case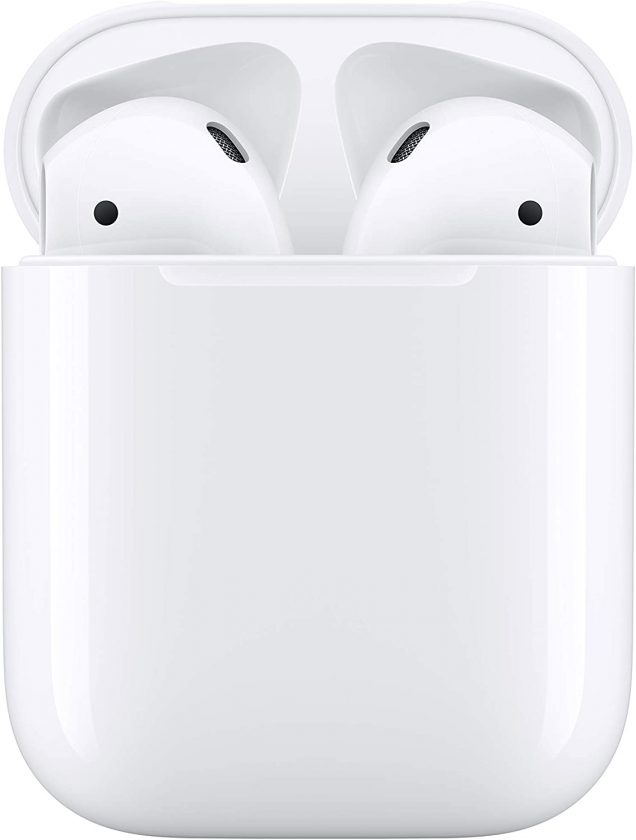 This AirPods is compatible with any Bluetooth device, and it will be the best gift for men. It's wireless and delivers crystal clear and rich quality audio which makes listening more pleasurable. The smart design of these AirPods makes a fast and easy setup for the user. The best part is about it's charging, i.e. if you charge it for just 15 minutes and then you can talk for almost 2 hours and listen for 3 hours. This means you can use it throughout the day by just charging a few times.
By just a double-tap, users can skip forward or play on music and apple AirPods give quick access to apple's "Siri". Using this is so easy and comfortable, you don't have to constantly connect your device because AirPods get connect automatically when put.
Special features:-
o    Gets Automatically connected as well as automatically on.
o    It provides an easy and fast setup for all your Apple devices.
o    Quick access to apple's Siri by saying "Hey Siri".
o    Quick charging in the case.
o    The case can also be charged by Lightning connector.
Buy Now!
2. Ember Temperature Control Smart Mug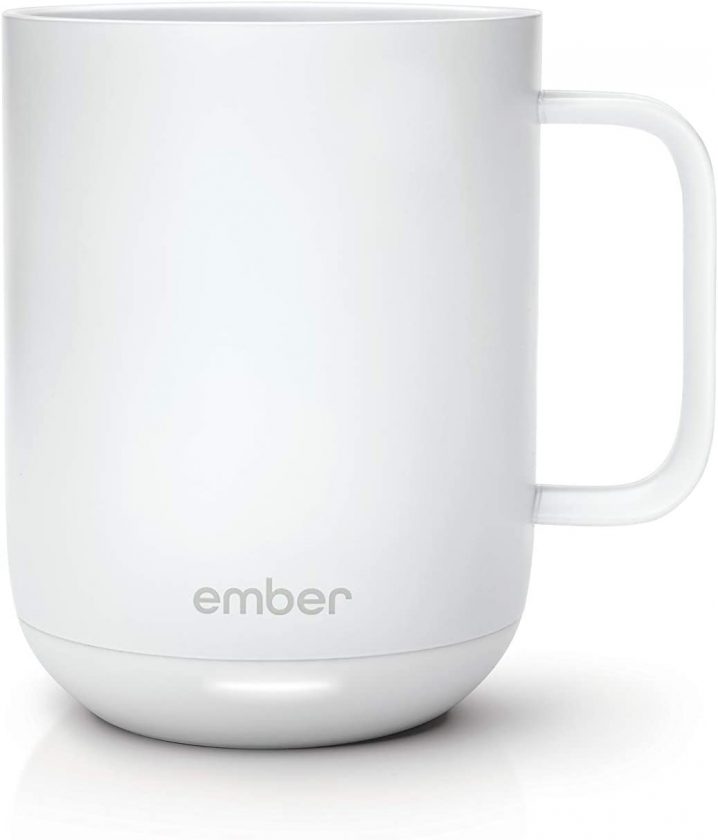 If you love your coffee and tea at a particular temperature i.e. you like cold or hot coffee then it's for you. This Mug will be best for you, as it keeps the drink at the same temperature throughout your drinking. It gives an option of selecting the temperature range between 120 degrees to 145 degrees Fahrenheit.
As it works on battery then it also needs charging, so it has a charging coaster which gives it 1-hour battery life and if it is fully charged then it can be used full day.
It also pairs with the device by using the smartphone app inbuilt in it. Using this feature you can customize the temperature at which you want also you can quickly control it.
Special features:
Keeps drink at the same temperature.
After a single charge it works for 1-hour.
It's resistant to water damage and can be submerged up to 1m deep so that it's safer for hand wash.
•    Has an inbuilt app for some functions.
Buy Now!
3. Smart portable Wifi and Bluetooth speaker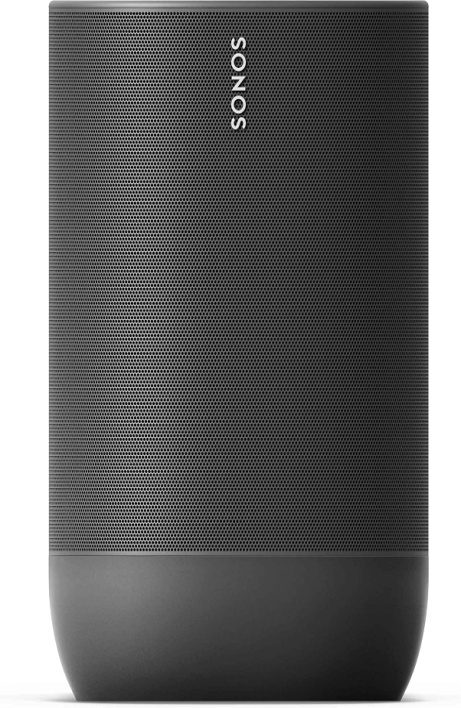 It gives you the pleasure of both indoor and outdoor listening. It connects to Bluetooth as well as Wi-Fi. Wi-Fi because if you want to use internet streaming and Bluetooth because if you are offline and away from home then also you stay connected. This device has built-in Amazon Alexa, so you can perform all tasks you used to perform with Alexa.
It is waterproof and resistant to snow, rain, UV rays, dust, and also extreme hold cold conditions, so you don't have to worry about whether if you want to listen to it, you can take it anywhere you want. Its battery life is also good and can be controlled using the Sonos app.
Special features:
Has an inbuilt Amazon's Alexa.
All-weather resistant.
Allows streaming using Wi-Fi.
It provides a rich and clear sound.
Buy Now!
4. Suunto Core Outdoor Sports Watch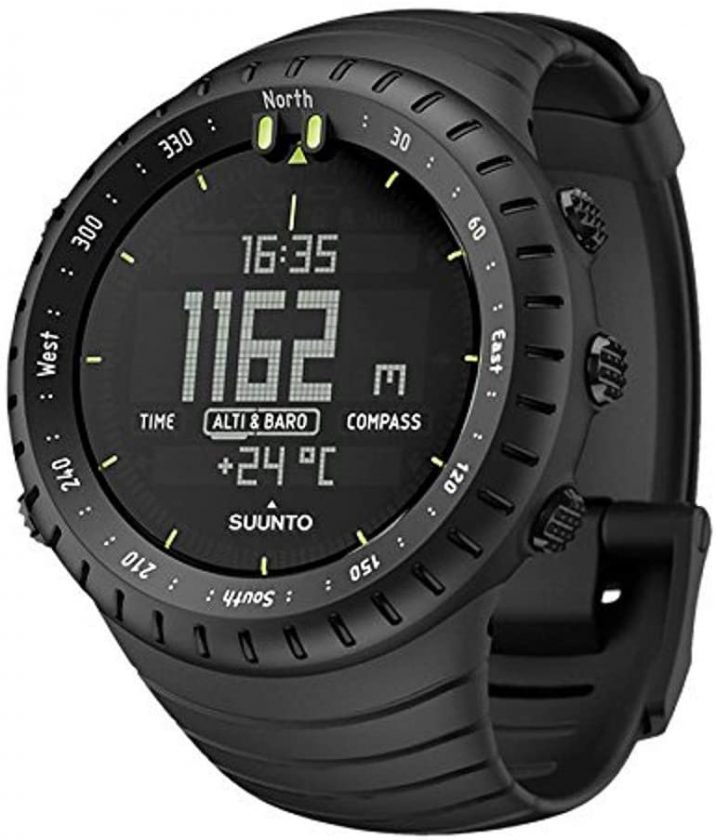 It is an amazing hiking timepiece that is specially made for the active gentlemen of today and is best suited for mountaineers, hikers as it comes with advanced features. The watch has a storm alarm feature that will help notify about weather conditions. It has a compass, altimeter, barometer functions.
Special features:
•    Inbuilt compass for navigation.
•    Has a barometer with a built-in weather indicator.
•    Current elevation detector.
•    Predicts sunrise and sunset time.
Buy Now!
5. Philips Norelco OneBlade Beard Trimmer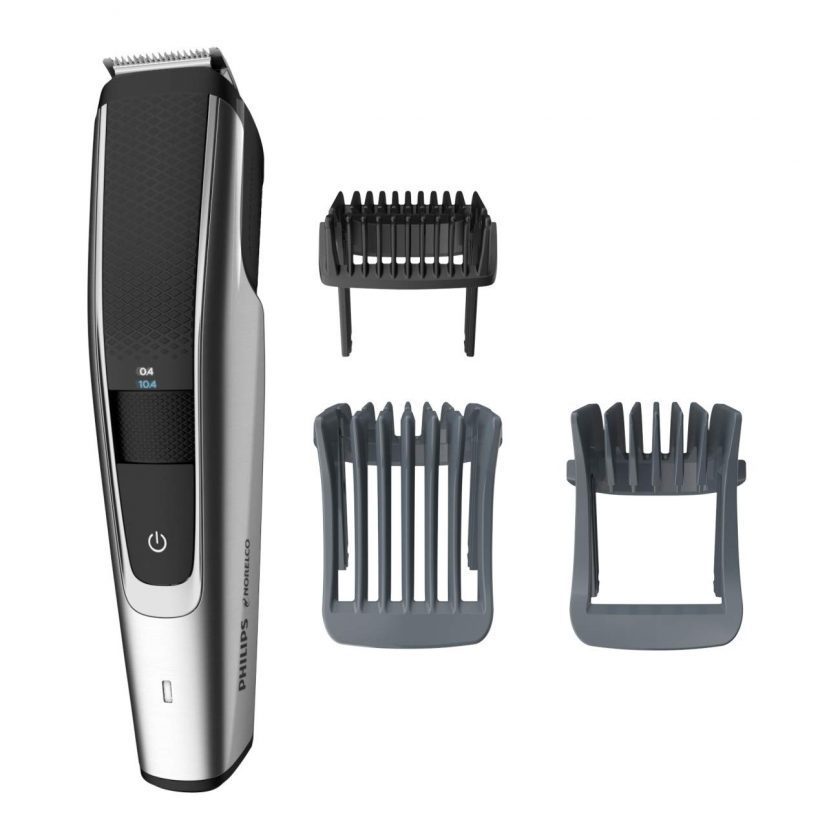 If you are the men who don't like clean, close shave and you like some stubbles on your face then you should use this trimmer. It is a full hybrid system that cuts and trims facial hairs up to the required length you want your beard to be. It consists of a dual-sided OneBlade blade that helps you in easy styling and does precise edging. Also, the blade will be work properly for 4 months and after that, you can replace it.
Buy Now!
6. Executive Office Solutions Portable Adjustable Aluminum laptop stand.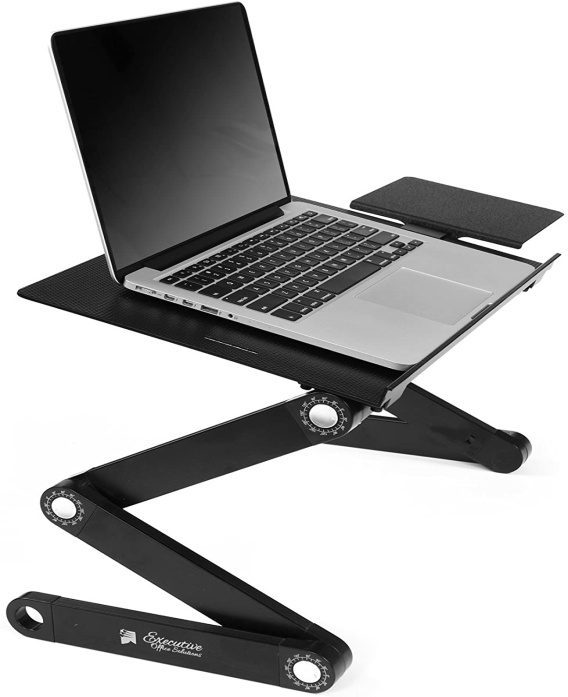 Laptops are very convenient as they are portable and allow us to perform many tasks wherever we want. But working home using a laptop while keeping it upon our lap becomes uncomfortable and also more uncomfortable when it starts heating up. By using this stand which has 2 vented CPU cooling fans. The EOS laptop stand has a feature of adjustable legs and they can be positioned at required angles.  Also, we can lock our legs between them.
You can use this stand for other purposes also.
Buy Now!
7.   X-plore Gear Paracord Bracelets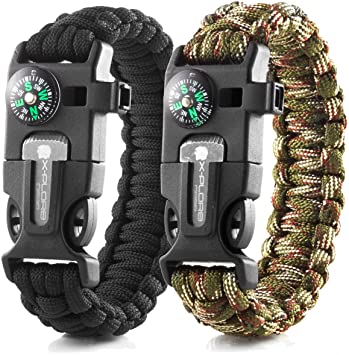 These bracelets appear somethings unique in style but they are very useful. They can be called as a survival tool as it consists of a compass and fire scraper at one end, a flint fire starter and a whistle on the other.  This is one of the best electronic gadgets for men today.
Buy Now!
8. Anker Wireless Charger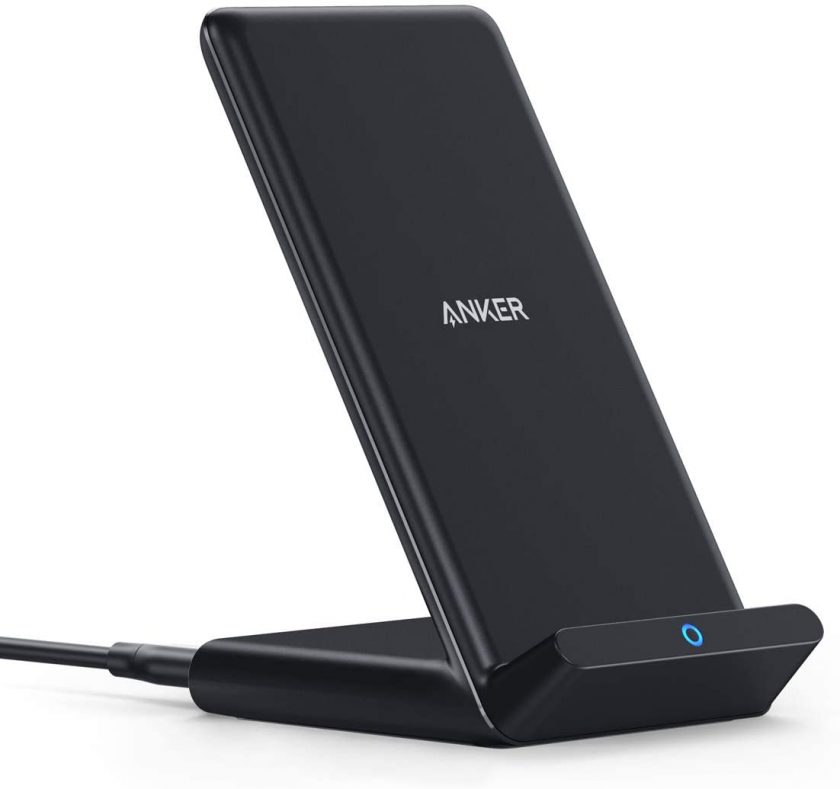 This charger is wireless charging stand and is well optimized that charges the Smartphone easily. This product consist of PowerWave stand having two charging coils which gives access for charging in both  portrait mode so that  use your phone, watch videos,  access to internet and in landscape mode so that you can watch all videos in and any  manner you want.
This charger charges phone with its cover within 5mm thickness, so you don't have to remove your phone's cover.  It provides fast charging for Samsung devices, taking almost 30 minutes less than other wireless chargers.
Special features:
Universally compatible.
Allows charging with phone case.
Phone can be charged vertically or horizontally as per requirement.
High speed charging and also high efficiency chipset.
Buy Now!
9.  Chefsteps Joule Sous Vide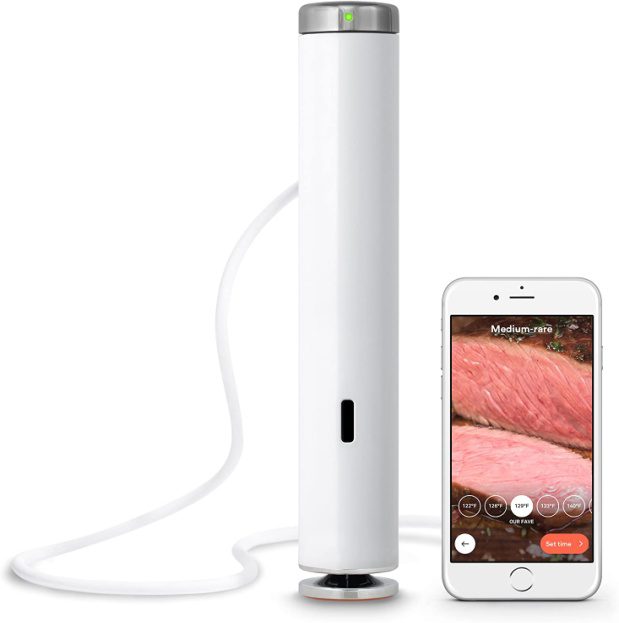 It provides quick heating of water as it has 1100 watts of power. It helps you to cook your food from anywhere you are, as it can be controlled by an app. You have to install this app in your phone and you can start functioning. It easily heats up to 40 liters of water. This device has an inbuilt Alexa in it so that it can be controlled by voice and this device can be connected to Bluetooth as well Wi-Fi.
Special Feature:
11-inch device that can fit in any space.
Inbuilt Alexa for voice control.
Quick heating.
Connects to Smartphone via Wi-Fi and Bluetooth.
Buy Now!
10.  AquaAudio Cube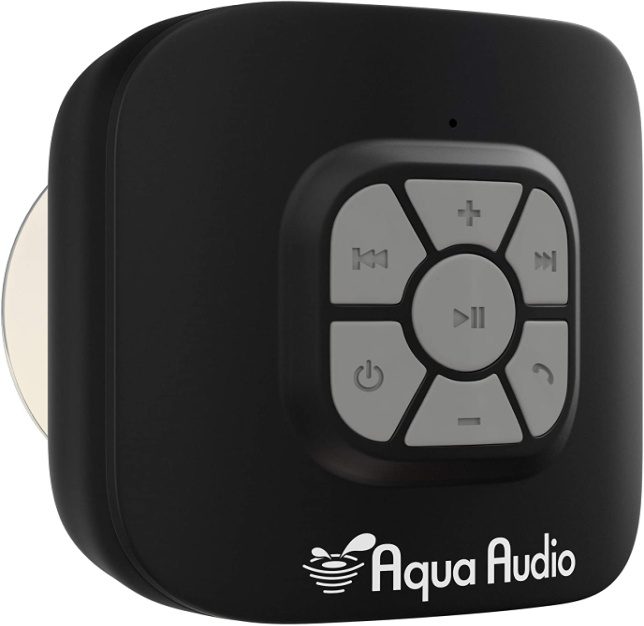 These were the best electronic gadgets for men in today's world. If you used to dream that you can play songs while taking shower then this device will make your dream come true. This shower speaker has waterproof design so that you should not worry about nay splashes on it. It is not only waterproof but also it has a great sound quality which will transform your bathroom into mini concert hall.   It has powerful suction cups that gets easily attach to bathroom surfaces.
Buy Now!
Your Turn!
Tell us our your favourite gadget for men in 2020 in the comment section! We will update it in the article if it is unique. If you looking trending gifts ideas for tech savy friend, you should check best electronic gadgets for women!