Bridesmaids play an essential role in every wedding. They help in choosing the right dress, planning bachelorette parties, and even paying for them. This is why brides have to put a lot of thought into selecting a bridesmaid gift. After all, the right gift has the chance to reciprocate their efforts and sacrifice.
However, choosing the right bridesmaid gift can be challenging and may even cause anxiety or lead to apprehension for some. Browse below to check some unique and timeless bridesmaid gifts perfect for everyone in the wedding party.
Champagne and Cocktail Carry-On Kits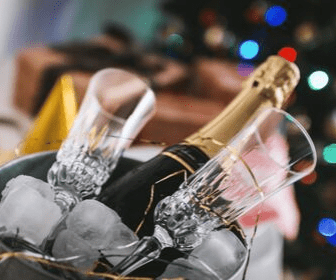 Carry-on kits have been a trend lately thanks to its lightness and portability. Among the perfect bridesmaid gifts are champagne and cocktail carry-on kits.
Likewise, most of these cocktail kits are approved by the Transportation Security Administration. Therefore, allowing bridesmaids to mix up flavors while on their respective flights.
Personalized Bridal Robes
Not only do personalized bridal robes from online stores like Zynotti bring a sense of uniqueness, but it is also proven to be durable. Their customized bridal robes are made of quality materials that adhere to the appropriate amount of stitches per inch.
In addition to its durability, Zynotti bridal robes are also made by custom tailors that put great value into precision. In other words, these robes went through the hands of professionals to ensure the clothing detail. Apart from that, there are several types of robes and designs to choose from.
Plus, you can also choose to add a monogram to these robes to take your personalization into the next level. To make the robes more memorable, it is ideal to have a monogram of the bridesmaid's initials on the clothing
Perfume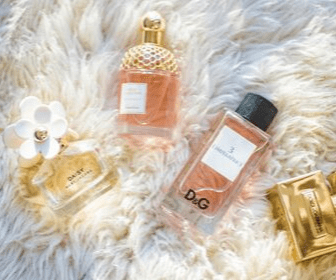 Scents are sometimes considered as the quickest way to access memory. So, it is recommended to gift your bridesmaids a bottle of perfume that will help them remember your wedding day on their first whiff.
Giving your bridesmaids a bottle of perfume shows that you have placed extra effort in choosing a gift while considering the scents they would like.
You can shop online to find discounted deals of fashionable essences. Often times, many popular scents come in gift sets that may include a portable roll-on fragrance, shower gels, and a body lotion. But if you have the time, buying in-store will also help you try out the scents personally.
Hardcover Photo Book
While smartphones have revolutionized photography, nothing can beat the classic hardcover photo albums.
A photo book enables you to store photos and have them immortalized in print, all arranged in an eye-catching softback for your bridesmaids to enjoy.
You can choose to personalize your photo book by adding memorable images of your friendship over the years. This makes a great gift for your bridesmaids as it offers a personal perspective on your special relationship. It is always heartwarming to see how friendships have grown, and you can do that with this perfect gift.
Designed with a fabric exterior that is available in a wide range of shades, a photo book is a great memento.