An average of 2.4 million weddings takes place in the U.S. every year. Interestingly, about 35 percent of female wedding guests spend their time scouring online to look for how to dress up best this season.
Keep in mind that a typical U.S. wedding usually has 120 wedding guests. Figuring out what plus size dress for wedding guest to pick does not have to be tricky, especially if you already know the date, theme, and location of the ceremony.
As a general rule of thumb, men should rock a black suit while women must wear formal dresses that are not white, ivory, or off-white. Old wedding etiquette suggests that wearing a white dress on a ceremony when you are not a bride is frowned upon unless the invite suggests it's a white wedding.
For summer and spring weddings, wear dresses with floral prints and pastel colors to look more playful. Black, faux fur, or jewel tones are a great plus size dress for wedding guests during winter and fall weddings.
On the other hand, formal weddings call for a dressier circumstance that allows ladies to wear fancy cocktails along with stylish flats or heels. Likewise, you can add a dashing clutch or a small yet sophisticated pair of earrings for an elegant appearance.
Alternatively, guests can pick out a romantic maxi dress with low heels for more flexibility if the ceremony expresses more of an informal evening wedding vibe. Regardless of the costume, always make sure that you are comfortable with your outfit to ensure a smooth-sailing ceremony.
What Colors Should You Not Wear To A Wedding?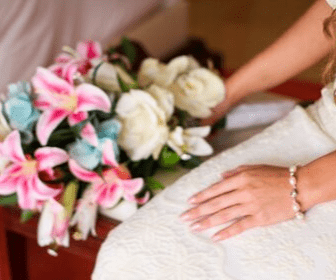 Other than white and ivory, avoid bridesmaid dress colors. Wearing the same hue as the maids can make you appear like a wannabe.
Ask the bride or the bridesmaids about the color they are wearing to avoid fallouts. Better yet, examine the color palette of the invite and avoid colors that are consistently featured on the card. 
Also, consider the religious implications of the wedding before choosing a dress. Usually, red and black are on the outs for Chinese and Hindu weddings, respectively.
How Do I Find The Right Dress For My Body Type?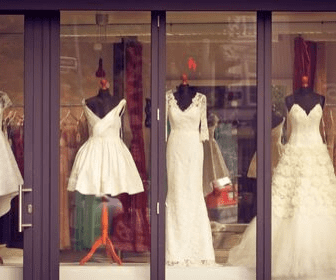 In general, body types are classified into three specific categories, particularly hourglass, pear-shaped, and apple-shaped. Triangular or pear-shaped ladies can opt for a dress with a deep neckline to flatter their busts and shoulders while apple-shaped women fit well with a v-style neckline.
Moreover, hourglass body types look splendid with a low-cut neckline, halter tops, and sweetheart's necks. They can also choose a ruched bodice or a low-drop style to accentuate their figure and show off their curves.
Plus size ladies, meanwhile, should opt for empire waists and tailored dresses to highlight their curves and provide definition to their abdomen. Likewise, avoid unfitted, oversized, or pleating gowns, which vividly add weight to your overall appearance.
Opting for tailored dresses from Kiyonna also ensures the fit and the quality of materials. More often than not, the materials used for customized dresses were scrutinized by tailors to asseverate that it follows the appropriate number of stitches per inch.