Dumb charades can be a lot of fun because it's a social and interactive game that allows players to be creative and express themselves nonverbally. It can also be funny to watch others trying to act out words or phrases in ridiculous or over-the-top ways. Here, we have created a list of the best Dumb Charades Hindi Movies list to make you winner in dumb charades game in 2023.
If you are bored with playing video games at homes, dumb charades could be a great option to spend time with friends and families. Additionally, the game can be enjoyed by people of all ages, and it's easy to play with a large group of people. It's a good way to break the ice and get to know each other better, and it can be a fun activity at parties, family gatherings, or other social events. At the same time, it will be a game full of brainstorm, as some of the dumb charades movies will give you a nightmare for sure.
Finally, the best part of playing dumb charades is it can be adapted to suit different interests and themes, so we can customize it to fit the interests and preferences of the players. For example, you could play dumb charades with movie titles, book titles, song titles, or any other type of word or phrase.
For those who remember only the morsels of the Dumb Charades rules, here's the gel-ed up version:
Divide the players into teams. Each team will take turns acting out words or phrases for the other team to guess.
Choose a word or phrase for one team to act out. This can be a movie title, a book title, a song title, or any other word or phrase.
One player from the acting team should go to the other side of the room, so they can't see or hear what's happening. The rest of the team should decide on a strategy for acting out the word or phrase.
The acting team has a certain amount of time (e.g., one minute) to act out the word or phrase without speaking. They can use gestures, facial expressions, and body language to convey the meaning of the word or phrase.
The guessing team should try to guess what the word or phrase is, by shouting out their guesses.
If the guessing team guesses correctly, they get a point. If they don't, the acting team gets a point.
Repeat the process with the other team acting out a word or phrase. The team with the most points at the end of the game wins.
You can also add additional rules or variations to the game, such as prohibiting certain actions (e.g., making sounds) or requiring the acting team to act out multiple words or phrases in a row.
Best Dumb Charades Hindi Movies List :
Mehendi ban gai khoon
Ek se mera kya hoga
The Lady Killer
Do Bigha Zameen
Tere ghar ke samne
Mohabbat Isko Kahete Hain
Do Ankhen Barah Haath
Naya Din Nai Raat
Kaala Patthar
Purab Aur Pachhim
Chitralekha
Mughal-e-Azam
Hum Hindustani
Dil Apna Aur Preet Parayi
Jis Desh Mein Ganga Behti Hai
Chaudhvin Ka Chand
Apna Haath Jagannath
Bade Ghar Ki Bahu
Bahadur Lutera
Barsaat Ki Raat
Dil Bhi Tera Hum Bhi Tere
Duniya Jhukti Hai
Ek Phool Char Kante
Hanuman Pathal Vijayam
Jo Huwa So Bhool Ja
Maya Machhendra
Mehlon Ke Khwab
Mud Mud Ke Na Dekh
Nache Nagin Baje Been
Shriman Satyawadi
Here are some of the most difficult Bollywood Charades movies List.
Mehendi ban gai khoon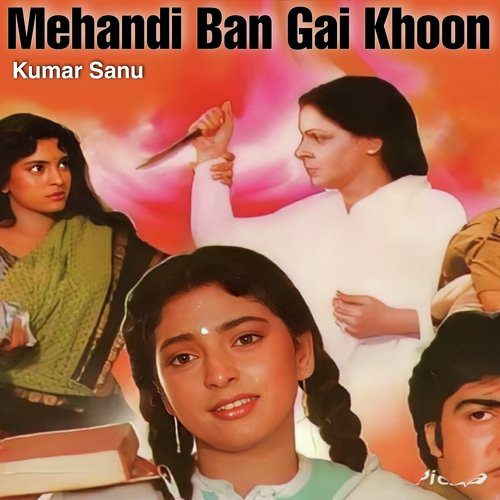 A story about vengeance and sacrifice. It depicts the hardships a woman goes through when she's torn between love and hate.
Pyar Karne Wale Kabhi Kam Na Honge
A movie that would be good to use in a game of dumb charades, and has a plot that is relatively easy to understand but still enjoyable to act out.
Directed by Punny Sehgal. With Sajaan, Rooplata, Rocky, Goga Kapoor.
The Lady Killer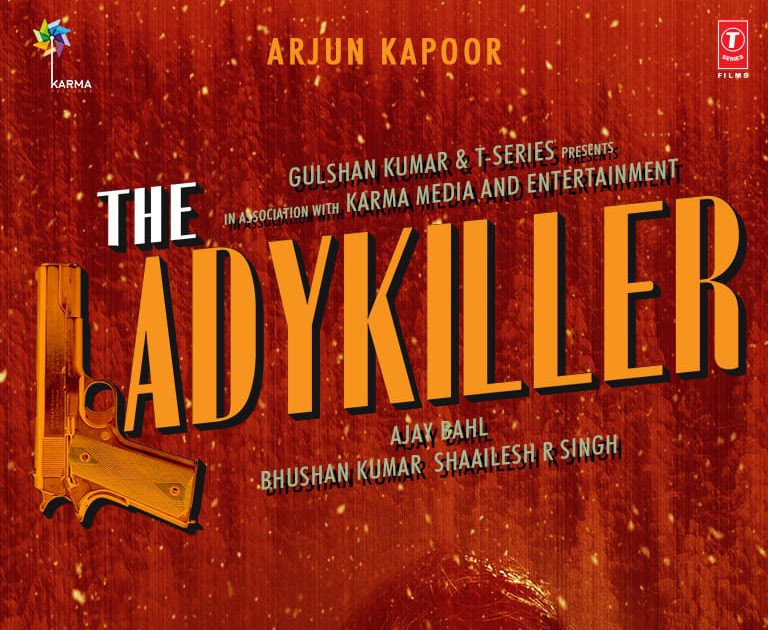 The Lady Killer is a Bollywood action-drama, helmed by Ajay Bahl. The movie star Arjun Kapoor in the lead role. The movie is produced by Bhushan Kumar and Shaaliesh R Singh.
Do Bigha Zameen
Do Bigha Zamin is a 1953 Hindi Drama featuring Balraj Sahni, Nirupa Roy, Nazir Hussain, Ratan Kumar and Meena Kumari. The story revolves around Shambu who is an independent farmer. He owns a two-acre land and is threatened by a wealthy zamindar Thakur Harnam Singh who wishes to take over the land. Shambu starts working as a rickshaw driver to save his land and pay his debts. He has to anyhow save his only land from the zamindar.
Tere ghar ke samne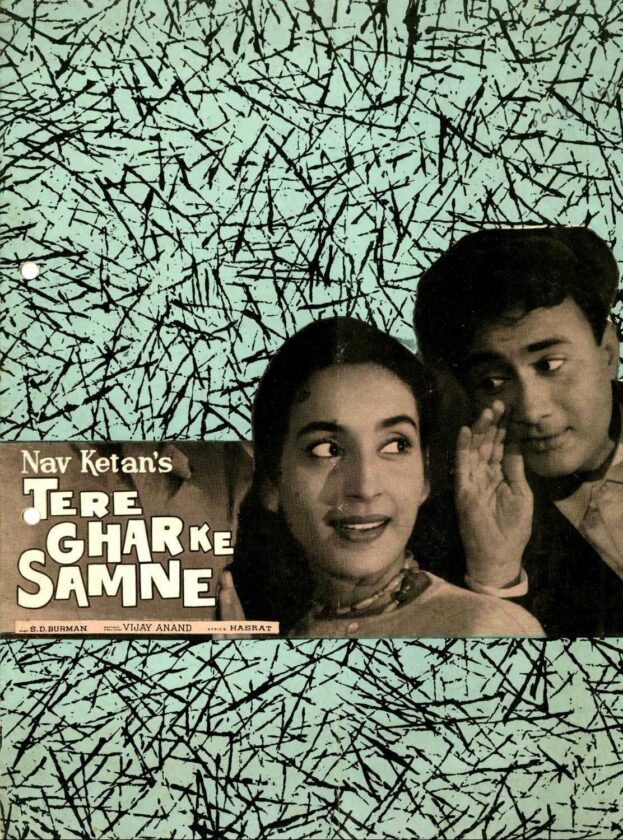 The children of two people who have been rivals for their entire lives fall in love and attempt to convince their fathers to recognize the mistake of their longstanding animosity towards each other.
Mohabbat Isko Kahete Hain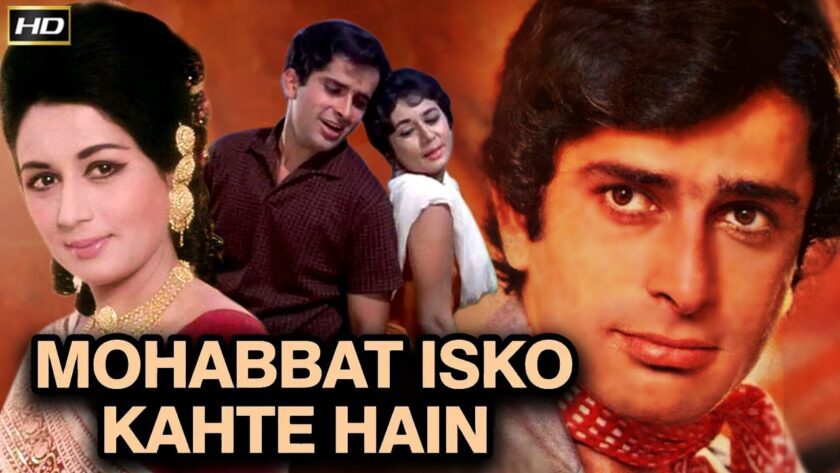 The story follows what happens when Vijay reenters Rajni's life and the impact it has on Ravi and Manju.He falls into a bad crowd, starts drinking heavily, and one day his friends abduct a woman who turns out to be Rajni. When they see each other again, they are filled with hatred and Rajni leaves Vijay's life.
Do Ankhen Barah Haath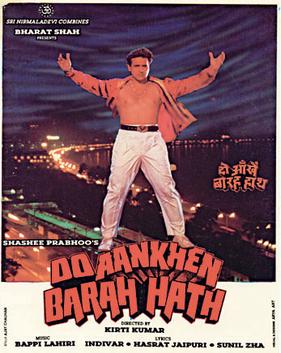 Gangster Vishwanath Dayaram arranges his sister Sharda marriage with fellow gangster and garage owner Nano but is enraged when he find out that she is in love with poor Vinod Kumar and wishes to marry him prompting him to murder Vinod in broad daylight.
Naya Din Nai Raat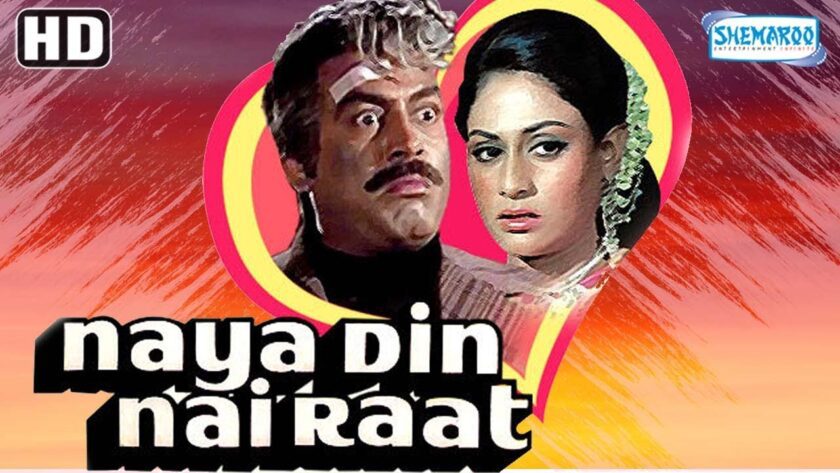 Sushma believes that she is too young to get married, but her father, Lalla Banarsilal insists, and she runs away. Her adventures take her to a lonely wealthy widower with a cute daughter named Guddi; a drunken lout in a brothel; Dr. Kruparam, a psychiatrist, who admits her in his mental hospital; a dreaded bandit who has killed his tormentor, cut him into pieces and fed them to birds, and who still on a killing spree; Pandit Gorakhnath who lives a double life – as a priest and as a smuggle.
Kaala Patthar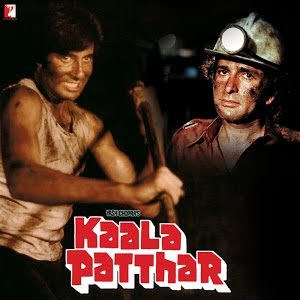 Inspired by a true mining tragedy the film is about people from all walks of life showing courage and character to fight the forces of nature.
Purab Aur Pachhim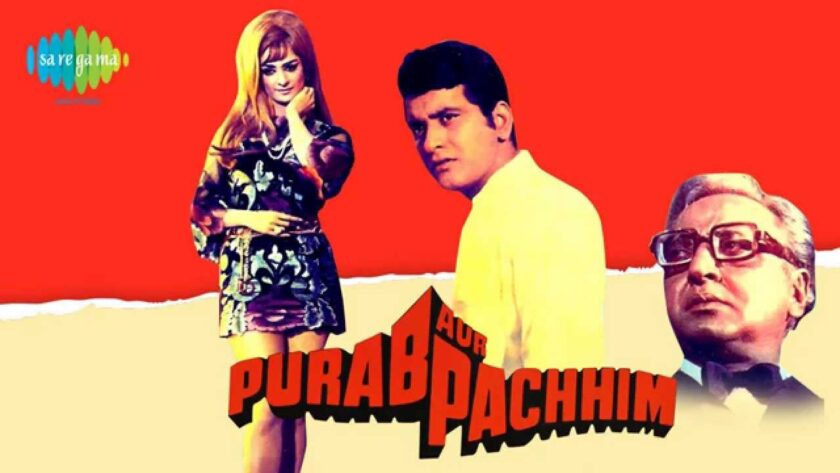 Circa British rule in India, Harnam betrays a freedom fighter, and as a result is rewarded, but the freedom fighter is killed, leaving his wife, and family devastated and destitute. Years later, the freedom fighter's son, Bharat, has grown up and goes to Britain to study. On his arrival in Britain, he is quite shocked to find that the Indian population settled there, shun India and Indians.
Chitralekha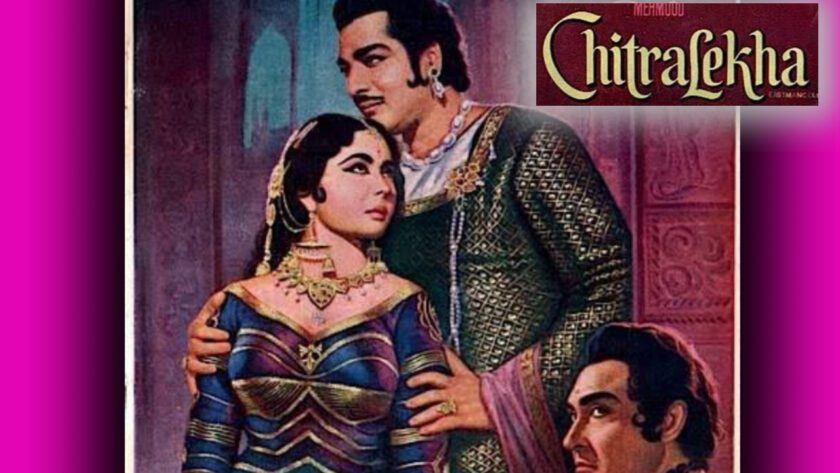 When Aryaputra Samant Bijgupt ignores Yashodhara and continues to frequent Rajnartaki Chitralekha, Yashodhara's father, Mrityunjay, approaches celibate Yogi Kumargiri, who reprimands Chitralekha and asks her to free Bijgupt so that he can marry and sire a heir. She initially refuses, but subsequently decides to abandon her lavish lifestyle, and re-locates to the Ashram of Kumargiri and his male disciples, leaving a disillusioned Bijgupt no choice but to accede to the request of Samrat Chandragupt and marry Yashodhara.
Stanley ka Dabba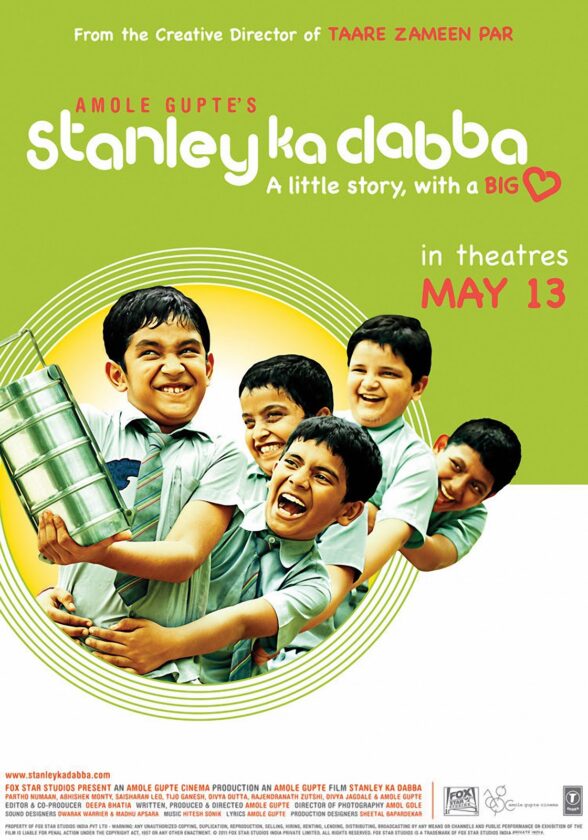 A school-teacher, who forces children to share their food with him, forbids one from entering the school until he brings his own Tiffin/Lunch-box.
Hum Hindustani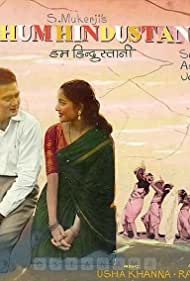 Surendra Nath and Satyendra Nath are two brothers who live in an old palatial home with their dad, mom, and sister. The Nath family is undergoing hard times as their property is under dispute, and a unfavorable decision by the courts causes the family to lose face in the community.
Dil Apna Aur Preet Parayi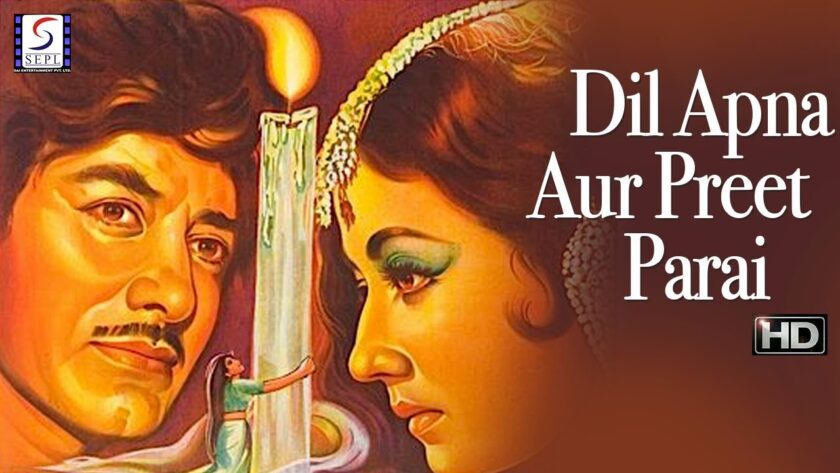 A dedicated surgeon is obligated to marry the daughter of a family friend, but his heart belongs to the nurse who works tirelessly by his side.
Jis Desh Mein Ganga Behti Hai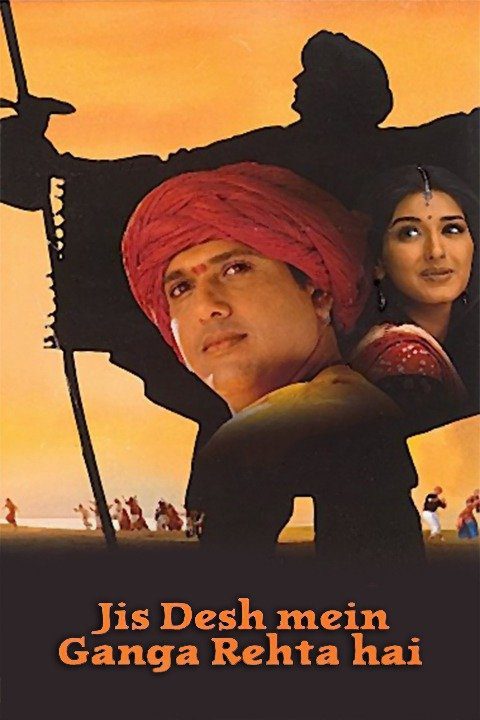 Ganga finds it very hard to adjust to the city life and is often scuffed at. Avinash arranges his marriage with equally wealthy Tina to which he agrees although he is not comfortable with this marriage as he is still in love with Saawni
Chaudhvin Ka Chand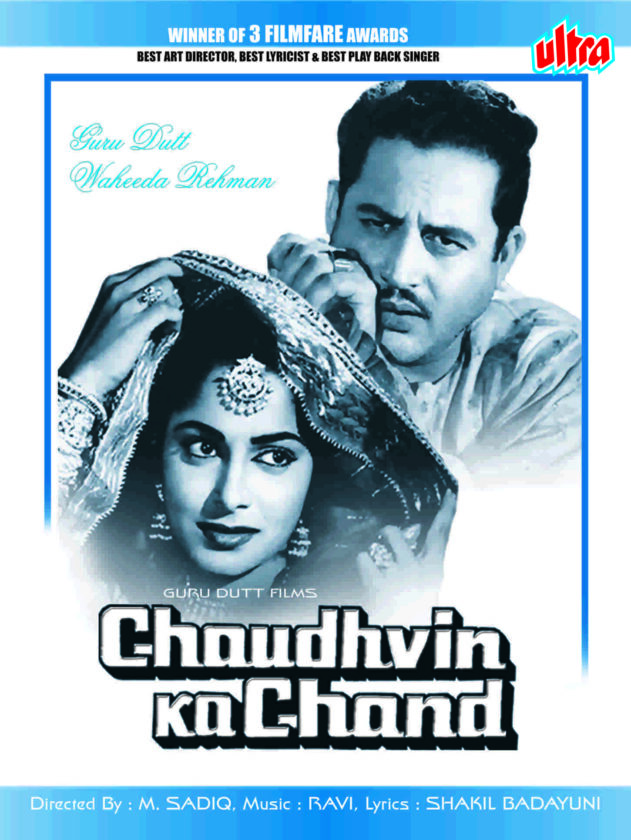 The setting is the city of Lucknow in northern India, where Islamic culture flourished. Two of the three best friends who live in this city have unknowingly fallen in love with the same woman, Jameela. Aslam and Nawab are the two friends caught in this love triangle.
Bhediyon Ka Samooh
Anilkumar Shastry, whose father pressures him to accept bribes to better their lifestyles, assumes charge as an Assistant Customers Collector in Bombay. He will soon be pitted against rival customs agents, Shivdasani and Gupta, their respective goons as well as corruption and inefficiency in his very own department.
Bade Ghar Ki Bahu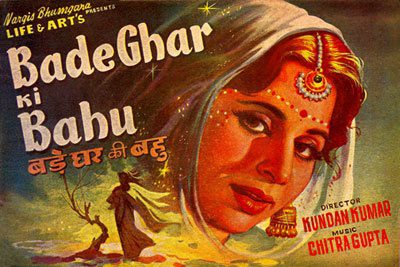 Ranjan (Abhi Bhattacharya) is the only son of a very wealthy man, and is in love with Chanda (Chandabai) who he once accidently ran over with his car. This love affair is not known to Ranjan's dad, who wants him to marry Lata (Geeta Bali) who is a simple yet pretty village girl.
Zindagi Na Milegi Dobara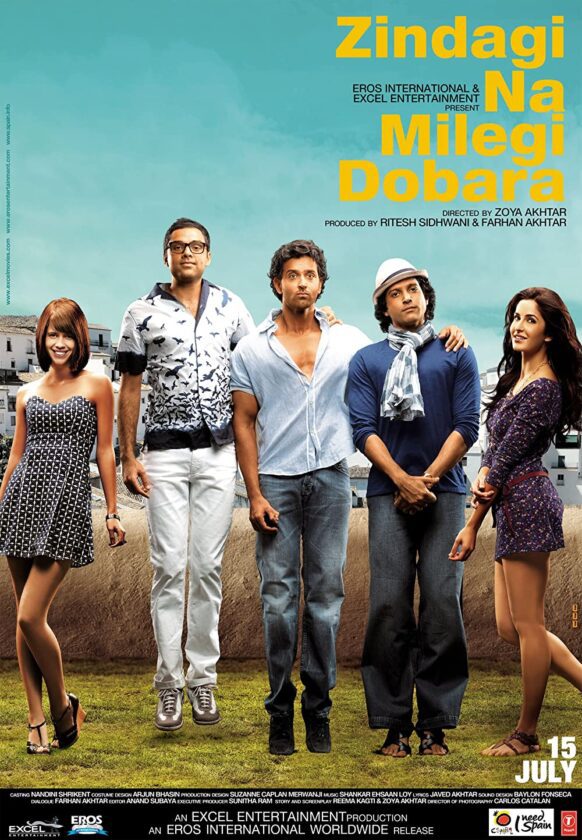 Three friends decide to turn their fantasy vacation into reality after one of their friends gets engaged.
Barsaat Ki Raat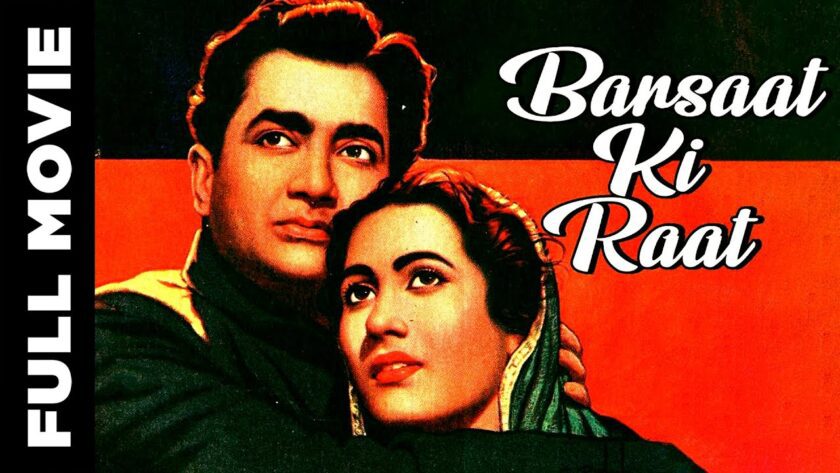 Amidst fierce Qawali competitions, a poor poet/singer, Aman Hyderabadi, falls in love with Shabnam, the daughter of Police Commissioner Khan Bahadur. After Aman is humiliated by Bahadur, Shabnam and Aman elope and travel to Lucknow, where Aman changes his name to Kamal Lucknowi and hopes to earn a living by singing. But his voice gives him away and soon he will be hunted by a friend-turned-foe, Inspector Shekhar, who is determined to arrest him.
Dil Bhi Tera Hum Bhi Tere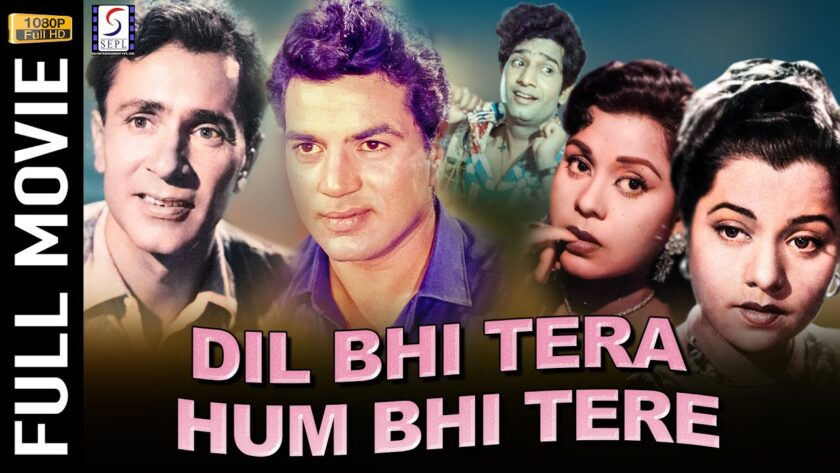 Panchu Kumtekar lives a near-destitute lifestyle in Bombay along with his school-going brother, Shiri. He makes a living as a con-man, gambling and picking pockets with the assistant of another poverty-stricken male, Choti.
Duniya Jhukti Hai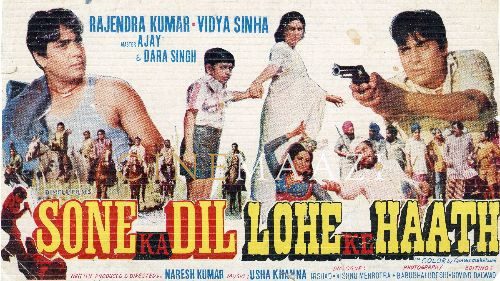 Shankar is a honest, simple-minded man who works for a kind-hearted boss, Balkishan. A young son, Bunty, is with his mother, Parvati. Shankar intends to borrow some money from Balkishan to further his prospects, and he goes to meet him, but instead finds him dead.
Ek Phool Char Kante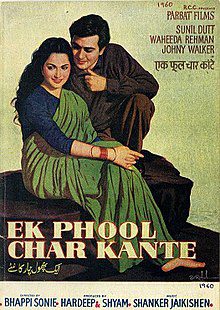 To wed his sweetheart, a man must try and prove himself to her eccentric paternal uncles.
Jajantaram Mamantaram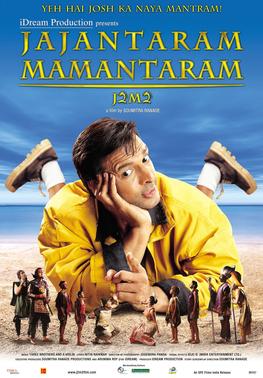 A young man lands in the land of little people, who ask him to save them from their enemies.
Luv Shuv Tey Chicken Khurana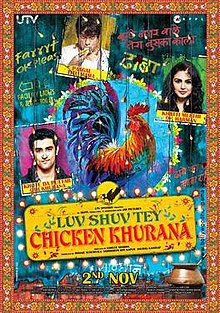 A fugitive frantically looks for a much-coveted chicken curry recipe with which his family can reclaim their pride and wealth.
Delhi Belly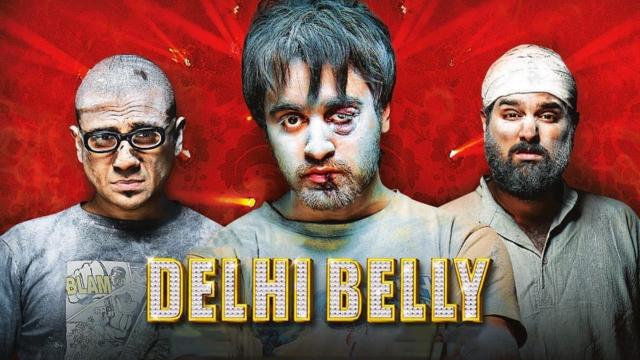 While this movie title isn't the hardest, it is fun to watch people rub their stomachs and get frustrated when their teammates can't get the term belly. Throw this name in for good laughs.
Lashtam Pashtam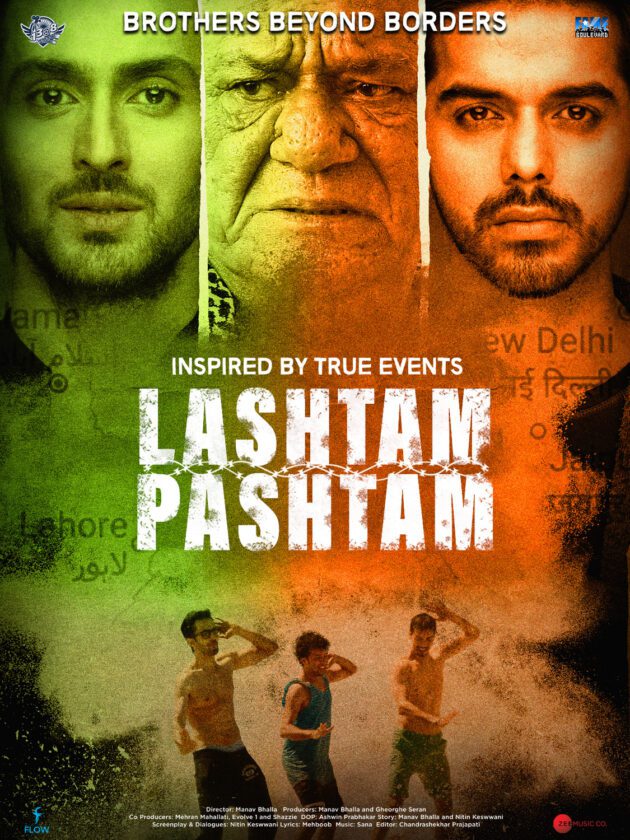 Lashtam Pashtam is a drama based in Dubai and explores the bond of friendship between two boys – an Indian and a Pakistani – who are doubles partners in Tennis.
Saare Jahaan Se Mehenga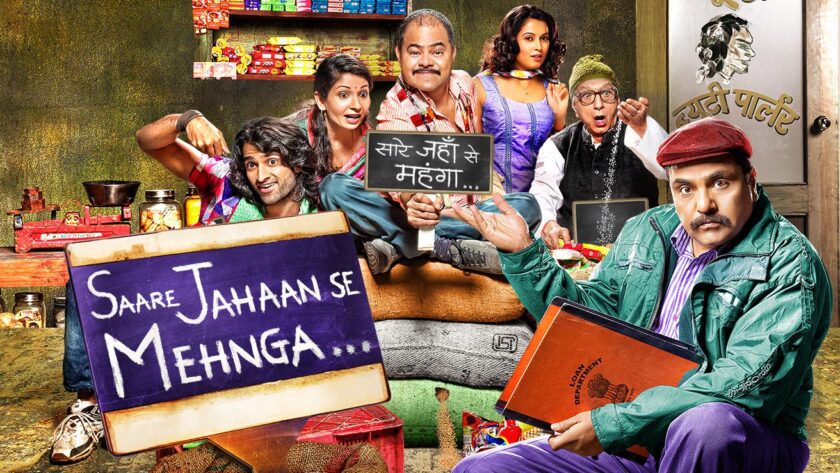 A man under pressure due to the countrys growing inflation rates comes up with a unique idea to deal with the rising prices. However, things go wrong and his naivety lands him in big trouble.
Shin Shinaki BooblaBoo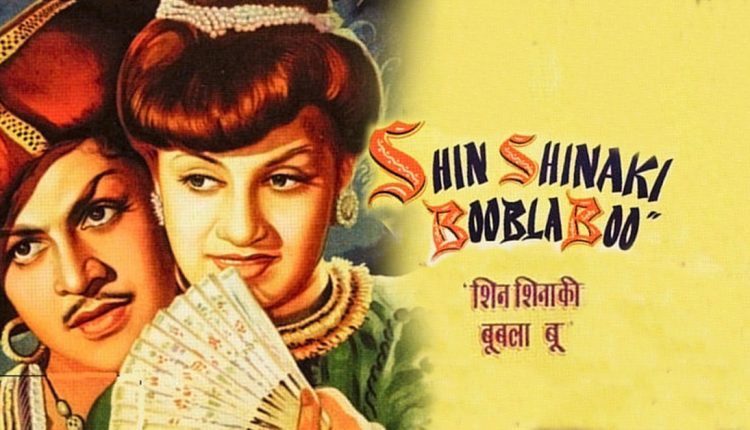 Shin Shinaki Boobla Boo is a fantasy story of Shin Shinaki (played by actress Rehana) who is looking to avenge the murder of her parents. . She is supported in her mission by her lover, the bandit Boobla Boo played by Rajan
Mirch Masala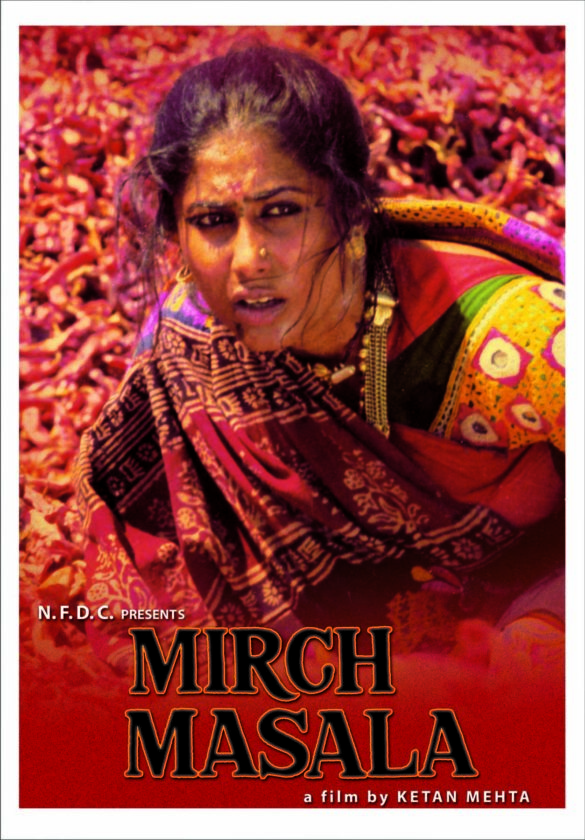 In colonial India, subedars (tax collectors) went from village to village with soldiers, often demanding more than taxes. A subedar commands Sonbai, a beautiful and confident woman whose husband is away in the city, to sleep with him. She slaps him and flees for safety to a spice factory where women grind chilies into fine powder.
Your turn!
Which is your favourite Bollywood Dumb Charades Movie? Let us know in the comments section!