Your little boy defines the word cutie-pie for you. Just one look at him makes you realize that he's your little heartthrob, and that is why you always wish to see him looking his cutest self. Most of you take out time to buy cute t-shirts and jackets for your little boy, but still, somehow, go easy on buying jeans. However, if you dress up your little boy in different types of boys' jeans style, then your champ is going to look cuter and cooler than ever before.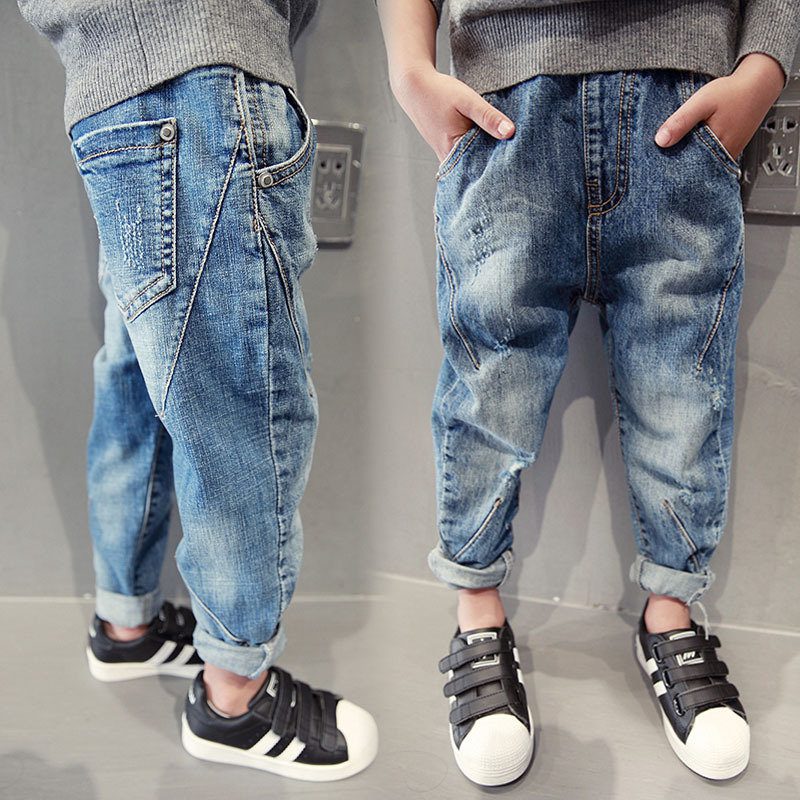 If buying jeans for your boy seems to be a tough task, given the various aspects like size, fabric, and comfort that need to be considered, then worry not. Online platforms offer a wide variety of boys' jeans, which come in comfortable fabric and cute patterns. Look at some of the best boys' jeans style that we have picked up for you.
Who Let the Dogs Out?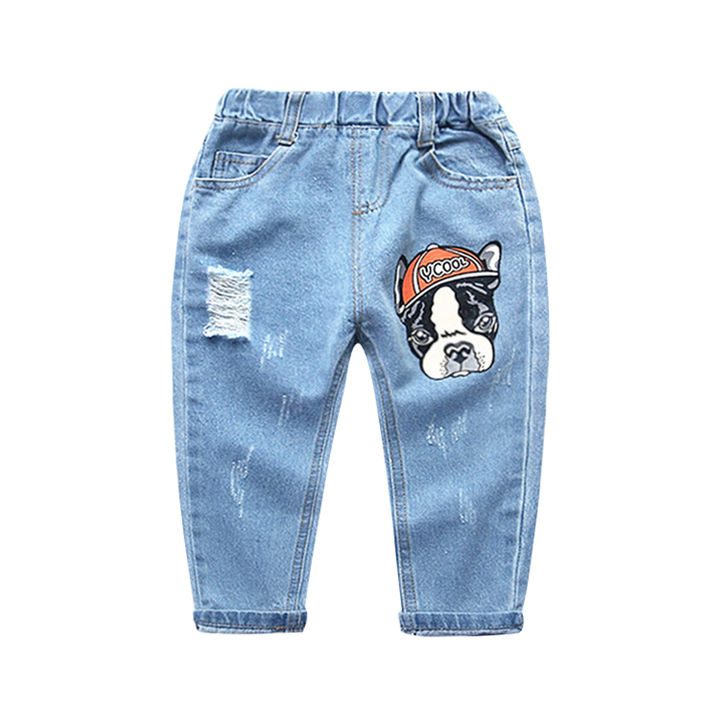 Shout out for this cool and quirky pair of pants that are sure to make your boy look like an adorable rockstar. The dog print and the yellow folded bottoms add just the right dash of fun to these ripped jeans. With an elasticated waist, this pair of jeans is going to be a comfortable option for your naughty little hero. This boy's jeans style will look the best with a smart yellow t-shirt matching with the folded bottoms. Your son can sport white sneakers below to complete his cute look to the T.
Little Lion in the House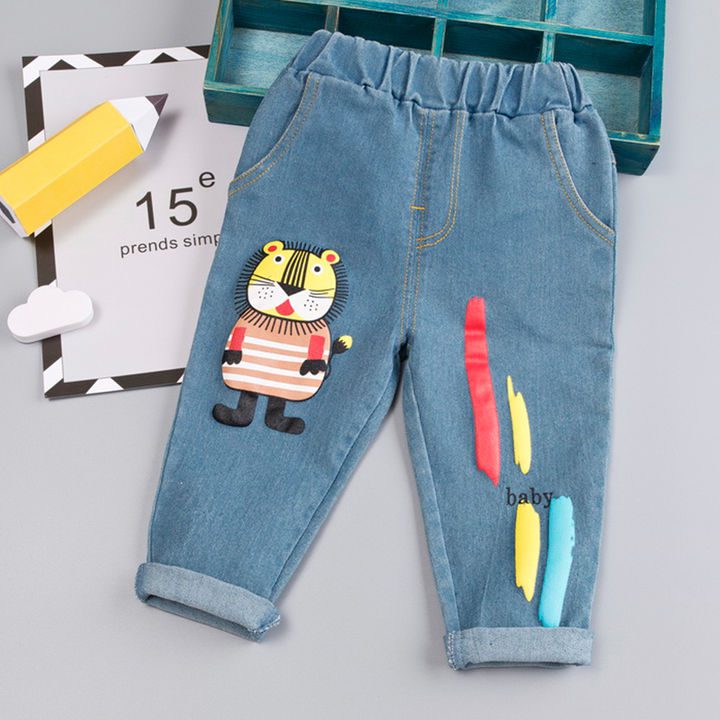 Your little boy is growing up to become braver and bolder. So, this lion printed jeans are going to be a befitting pair for your little cub. The colorful print will instantly make him look bright, and the folds in the bottom will add style to his look. Your little Peter Pan will be able to wear these jeans with ease as the elasticated waist leaves room for a lot of comfort. To get his cuteness quotient on point, make him wear a bright t-shirt on top, along with a pair of smart sneakers. Don't forget to click your cub's pictures as he strikes some adorable poses in this boy's jeans style.
Bob the Builder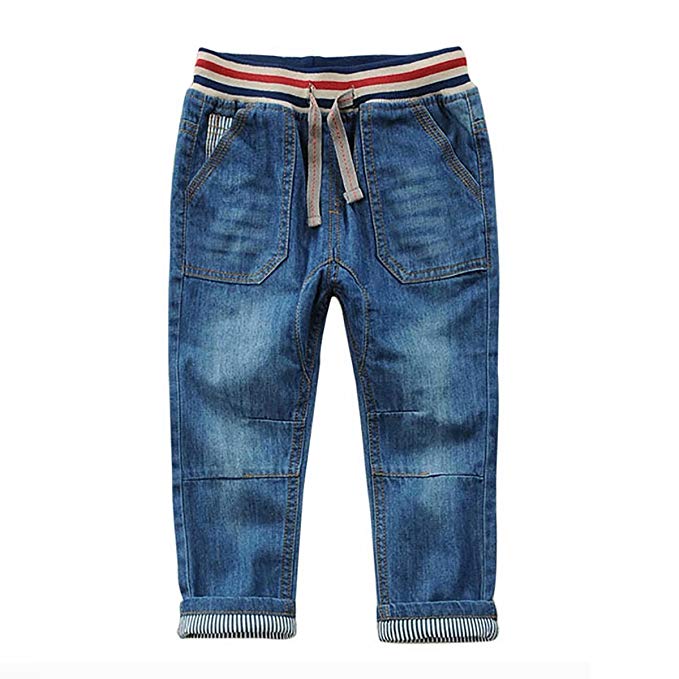 This straight look jeans that come with a maroon-colored waistband is going to become your son's favorite in no time. Comfortable at both the waist and down below, these jeans that come with cute applique print will make your son look like a momma's boy. The blue color of this pair of jeans is one counted among the essentials in a boy's cupboard. So, buy this pair and match it up with a maroon graphic t-shirt, and your champ will look adorable every bit.
Spread Some Love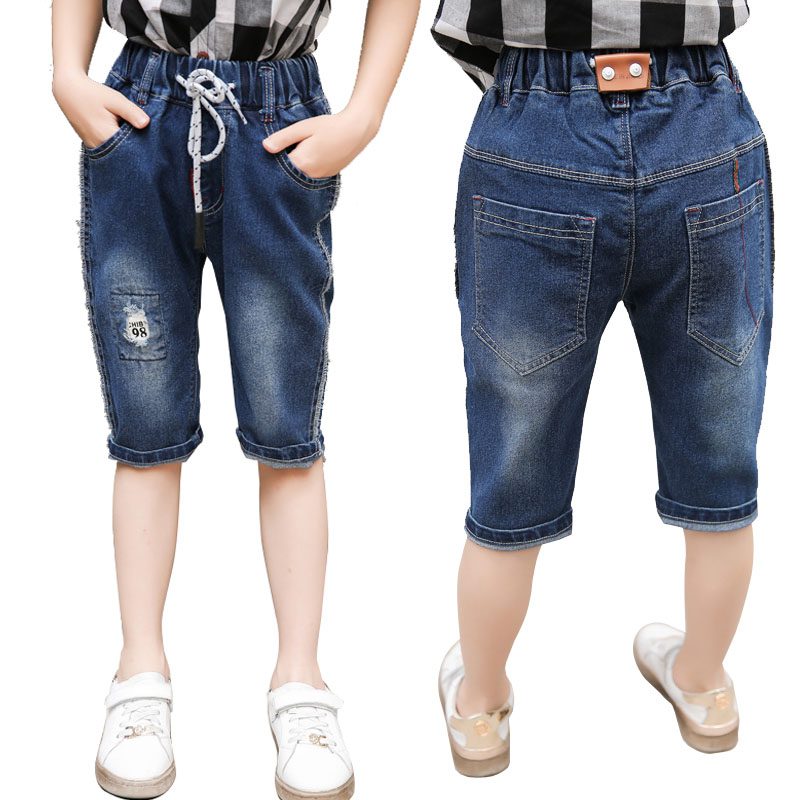 This pair of jeans will look adorable on your little boy, who spreads affection wherever he goes. The elasticated waist offers comfort, and the slightly ballooned look lends a different appeal to these jeans. The big side pockets and the sewing pattern further add a dramatic touch to the look and are sure to add to your little boy's charming aura. These pants are trending in boy's jeans style and are going to look great with a cute graphic t-shirt on top. Style your champ's hair well, and he will look like a budding rockstar.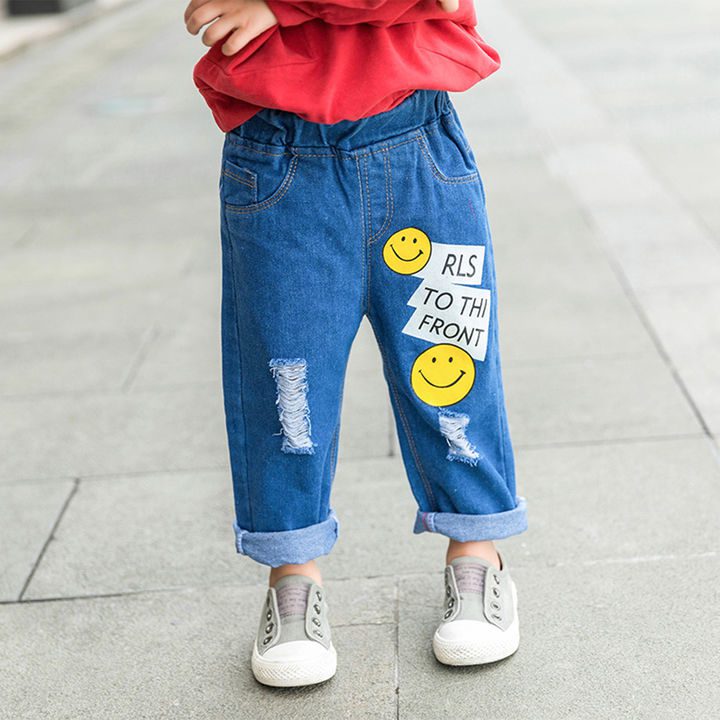 Paint the World
Your little boy's world is alive and colorful, and so should his clothes be. This pair of jeans with colorful and cute prints, with a slightly ripped portion, looks like a perfect option. This one, too, will be comfortable for your boy's adventures as it comes with an elasticated waist. Match it up with a cool tee and layer it up with a plaid shirt for added effect, and your bundle of naughtiness will look even more adorable.
Add an Extra Dash of Fun to Shopping
Shopping for your little boy may seem to be a challenging task, especially when you need clothes that are trendy as well as comfortable. In today's hectic schedules, you may not like the idea of going shopping in the market, but you need to shop, nonetheless. To make shopping less stressful, you now have online kid's shopping portals like Hopscotch that provide you with a wide variety of clothes and other kid's related stuff.
So what's next?
From ethnic wear to party wear and casual wear, you can find trendy and right quality clothes for kids in the age group of 0 to about 14.
So, if you're not sure about what's new in boys jeans style, then you can check out the range available on platforms such as these. From printed to ripped and those with elasticated waist and bottoms, you will find all kinds that cover the boy's jeans-style well.
Happy Shopping!