10) Sri Lanka (1 Indian Rupee equals 2.40 Sri Lankan Rupee)
Sri Lanka is an island country in South Asia, located southeast of India and northeast of the Maldives. The island is home to many cultures, languages, and ethnicities.  Sinhalese ethnicity forms the majority of the population. A large minority of Tamils have also played a significant role in the Sri Lankan history. Sri Lanka possesses nearly 1600 km of coastlines with tropical beaches which are popular among both local and foreign tourists. Sri Lanka offers its visitors many tourist attractions of natural scenic beauty including mountainous terrains, waterfalls, agricultural landscapes,  reservoirs, and rivers. Despite its small size, Sri Lanka possesses a high level of biodiversity and wildlife resources and is rated among the 34 biodiversity hotspots in the world. Sri Lanka's national parks have become popular tourist destinations.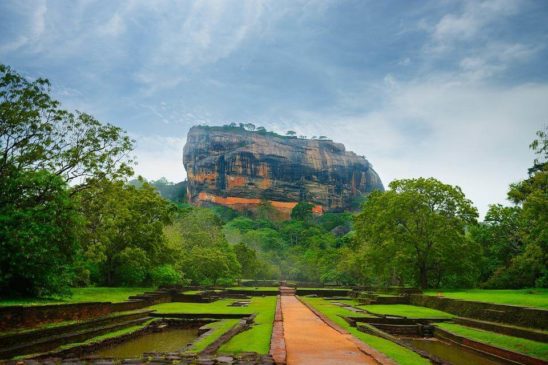 Is Visa Required for Sri Lanka: E-visa and visa on arrival available for Indian nationals
Tourist Attractions in Sri Lanka: Sigiriya rock fortress, Dambulla cave temple, Temple of the Tooth, Adam's Peak
Things to do in Sri Lanka: try foods like Fish Ambul Thiyal (Sour Fish Curry), Parippu (Dhal Curry, Wambatu Moju (candied eggplant)
11.Iceland (1 Indian Rupee equals 1.52 Icelandic Króna)
Iceland is a Nordic island country in the North Atlantic. The capital and largest city is Reykjavík. Reykjavík and the surrounding areas in the southwest of the country are home to over two-thirds of the population. Iceland is volcanically and geologically active. Iceland is characterized by many sand and lava fields, glaciers, mountains. Many glacial rivers flow to the sea through the lowlands. Iceland is warmed by the Gulf Stream and has a temperate climate, despite a high latitude just outside the Arctic Circle. Its high latitude and marine influence keep summers chilly, with most of the country having a very cold climate.
Iceland is one of the safest and healthiest countries in the world. Iceland's most known danger is the weather which can be a natural hazard as it is unexpected and can change quickly. Always check the news and weather forecasts and be prepared for various temperatures and conditions.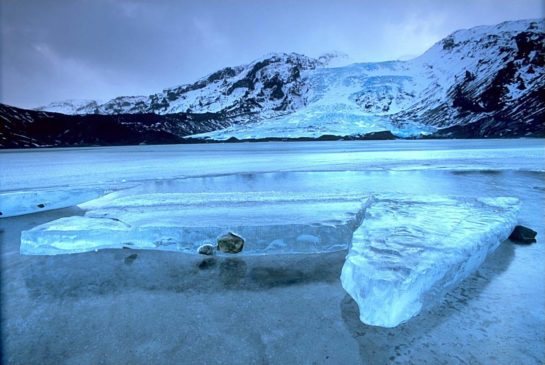 Is Visa Required for Iceland: Yes, Iceland tourist visa is required for citizens of India.
Tourist Attractions in Iceland: Blue Lagoon Geothermal spa, Gullfoss waterfall, Þingvellir national park, Jökulsárlón lake
Things to do in Iceland: Relax in the Blue Lagoon Spa, whale watching tour,
12) Japan (1 Indian Rupee equals 1.65 Japanese Yen)
Japan is a sovereign island nation in East Asia located in the Pacific Ocean. Japan is often called the "Land of the Rising Sun". Japan is a group of islands. The four largest are Honshu, Hokkaido, Kyushu, and Shikoku which make up about ninety-seven percent of Japan's land area and often are referred to as home islands. Popular foreigner attractions include Mount Fuji, Tokyo, and Hiroshima, ski resorts such as Niseko in Hokkaido, Okinawa, riding the Shinkansen (Japanese bullet train).
Is Visa Required for Japan: Yes
Tourist Attractions in Japan: Mount Fuji, Kinkaku-Ji Temple, Odaiba Island, Fushimi Inari-Taisha shrine
Things to do in Japan: View Kinkaku-Ji Temple at sunset, Geisha Hunting, try Oyakodon dish
13) Chile (1 Indian Rupee equals 9.32 Chilean Peso)
Chile is a South American country occupying a long, narrow strip of land between the Andes Mountain Range to the east and the Pacific Ocean to the west. Chile is today one of South America's most economically and socially stable and prosperous nations, with a high-income economy and high living standards. The country has 14 natural monuments, 36 National Parks, 10 biosphere reserves, 52 natural reserves, 39 sanctuaries of Nature and 12 Ramsar wetlands, mainly in the extreme parts of the country. One can buy wines, copper etches, wood carvings, and textiles Souvenirs.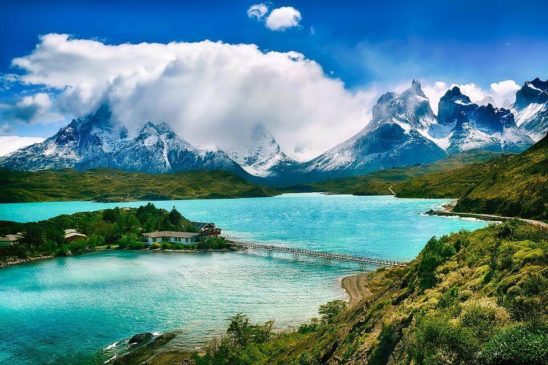 Is Visa Required for Chile: Yes
Tourist Attraction in Chile: Torres del Paine National Park, Atacama Desert, Chiloé Island, Beagle Channel
Things to do in Chile: climb an active volcano in Chile's lake district, watch Patagonia glaciers
14) South Korea (1 Indian Rupee equals 16.49 South Korean Won)
South Korea is a country in East Asia constituting the southern part of the Korean Peninsula. South Koreans lead a distinctive urban lifestyle, with half of them living in high-rises concentrated in the Seoul Capital Area with 25 million residents. The principal tourist destination for visitors is Seoul, the capital city of South Korea. Other popular tourist destinations include the historic city of Gyeongju, Seorak-san national park, and subtropical Jeju Island.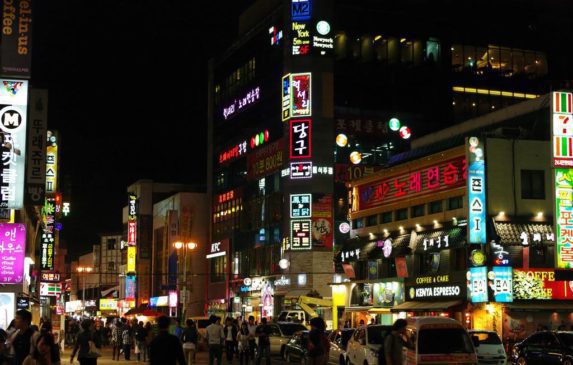 Is Visa Required for South Korea: Yes
Tourist Attractions in South Korea: Myeong-Dong shopping area, N Seoul Tower, Namiseom island, Changdeokgung Palace
Things to do in South Korea: Eat galbi, go out shopping in Myeongdong, Seoul, Take a trip to Loveland
15) Tanzania (1 Indian Rupee equals 34.7447 Tanzanian Shilling)
Tanzania is a sovereign state in eastern Africa within the African Great Lakes region. Tanzania is home to Mount Kilimanjaro, the highest point in Africa which lies in the north-eastern part of Tanzania. Tanzania has 16 national parks and is home to a wide variety of animal life. The large mammals include –  cheetahs, wildebeest, giraffes, hippopotamuses and various antelopes. Tanzania's most well-known wildlife attractions are located in the northern part of the country and include the Serengeti National Park, Tarangire National Park, and Lake Manyara National Park. The Serengeti National park is the most popular park in the country and, includes the world famous great migrations of animals.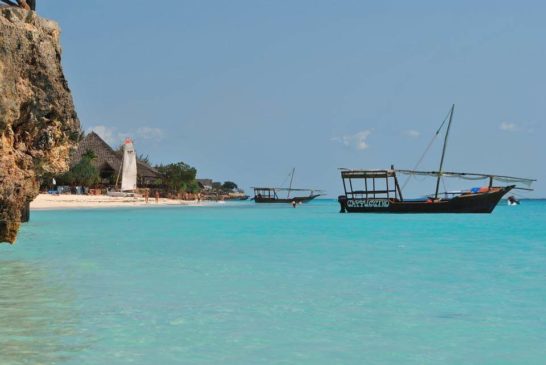 Is Visa Required for Tanzania: Yes
Tourist Attractions in Tanzania: Mount Kilimanjaro, Serengeti National Park, Tarangire National Park, Ngorongoro Conservation Area,
Things to do in Tanzania: Climbing, mountain, safari, hiking, and camping
16) Laos (1 Indian Rupee equals 128.13 Laotian Kip)
Laos is a landlocked country in the heart of the Indochinese peninsula of Mainland Southeast Asia. Present-day Laos traces its historic and cultural identity to the kingdom of Lan Xang Hom Khao (Kingdom of a Million Elephants Under the White Parasol), which existed for four centuries as one of the largest kingdoms in Southeast Asia. You can experience the real village life or do elephant trekking among other things. The best places for trekking are Luang Namtha and Phongsaly. For a combination of history and village culture, go trekking around Phonsavan.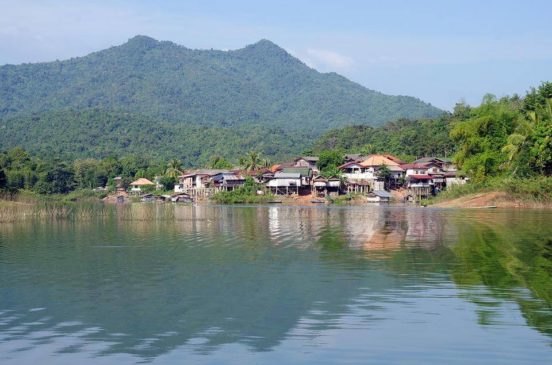 Is Visa Required for Laos: Visa on arrival. Indians can obtain Laos visa on arrival for a maximum stay of 30 days provided holding a return or onward ticket.
Tourist Attractions in Laos: Kuang Si Falls, Mount Phousi, Vat Phou temple, Wat Xieng Thong Buddhist temple
Things to do in Laos: hiking, trekking, try sticky rice, green papaya salad, and steamed fish
17) Sao Tome and Principe (1 Indian Rupee equals 315.94 São Tomé & Príncipe Dobra)
São Tomé and Príncipe is an island nation in the Gulf of Guinea, off the western equatorial coast of Central Africa. It consists of two group of islands around the two main islands: São Tomé and Príncipe. The islands were uninhabited until their discovery by Portuguese explorers in the 15th century.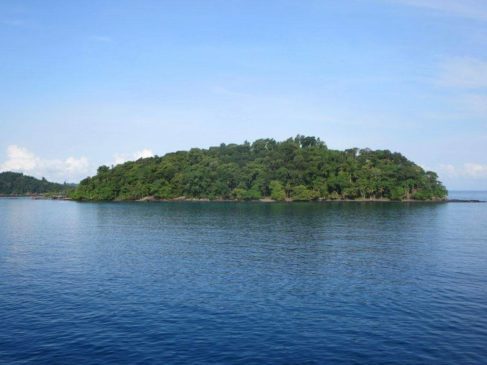 Is Visa Required for São Tomé and Príncipe: Yes
Tourist Attractions in São Tomé and Príncipe: Ilhéu das Rolas, Obo Natural Park, Pico Cão Grande volcano, São Sebastião Museum
Things to do in São Tomé and Príncipe: birdwatching, fishing, try Arroz Doce (traditional breakfast food prepared with sweet corn and coconut.)
Note – Conversion rates may change. These conversion rates have been taken as of April 2018.