12) Alexander's military tactics and strategies are an integral part of studies at military academies even to this day. This is attributed to the fact that in his 15-year long list of conquests, Alexander never lost a single battle.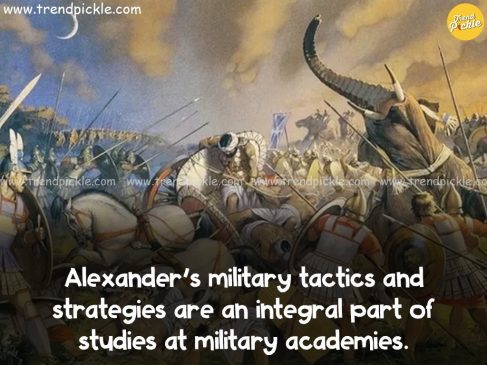 13) Alexander named almost 70 cities after himself and 1 after his horse…
The most famous city still bearing his name today in Alexandria, which was formed at the mouth of the Nile, and is Egypt's second largest city. Near the battle site beside the river Hydaspes, the costliest win of his Indian attack, Alexander founded the city of Bucephala, named after his favorite horse, which was mortally wounded in the battle.
14) It is said that the phalanx, was Alexander's favorite military tactic, wherein a rectangular mass military formation is made with closely ranked troops, who used very long spears made of sharpened wood or metal tipped wood.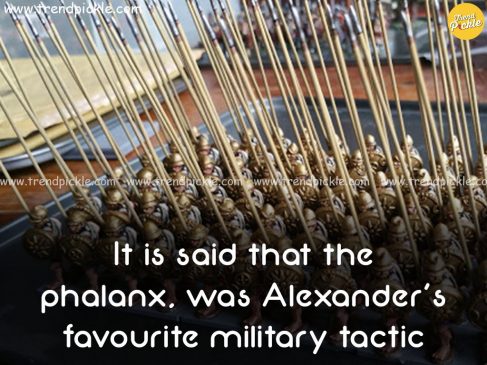 15) Alexander was the King of Macedon, Pharaoh of Egypt, King of Persia and King of Asia all at the same time.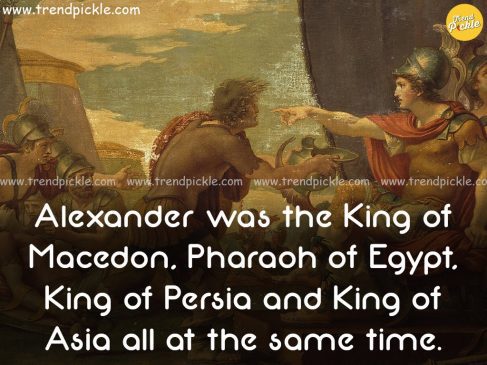 16) After defeating the Persians, Alexander started dressing like a Persian King, so that the people would be more comfortable with their new leader.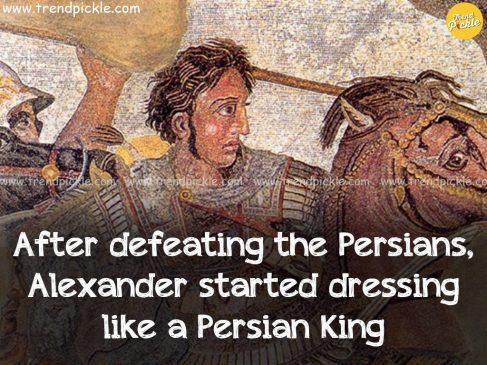 17) Alexander was known to be a big drinker. He once held a drinking contest amongst his soldiers. This incident left forty-two soldiers dead from alcohol poisoning.
18) Alexander's army reached India in 327 BC, which proved to be the bloodiest part of his campaign. Here his forces battled against those of King Porus which they won, after which Alexander wished to cross the Hyphasis (Beas) river. His army mutinied against this and
Alexander was forced to agree to go no further.
19) Alexander took ill in 323 BC after consuming a bowl of wine and died 2 weeks later at the age of 32 in Babylon, under unknown circumstances. The cause of death remains unknown to this day. His funeral is said to have been the most expensive of all time
20) Alexander's remains were then said to have been immersed in a vat of honey to stave off decay.
21) A year or two after Alexander's death, his body was sent back to Macedonia, only to be seized by Ptolemy and taken to Alexandria in Egypt and remained there for centuries. However, all literary records vanished at the end of the 4th century AD, raising questions as to whether it
remains today in Alexandria or not.
In the light of several speculations as to the cause of Alexander's death, a very recently published paper, in the journal of ancient history states that Alexander may have been suffering from the Guillain-Barre syndrome a rare neurological condition wherein the person's own immune system attacks them. This condition may have left Alexander in a deep coma-like state.
Do you know any other interesting fact about Alexander the great, let us know in the comments section!