In the fashion era, shoes has become an integral part of the closet, especially for men. Be it a formal occasion or just have to match up the casual look, or attend an athletic event, shoes automatically become their best friends to give them company and complete their look for the event. Here are 7 trendy show styles every men should have. Shoes with their growing industry have now become a status and style symbol, the quality and design of shoes one wears says a lot about their personality. This growing demand of the footwear to quench fashion needs along with being comfy has attracted many brands to hover Indian market, manifesting confusion that what should be bought and what not. To avoid the muddle, here, we present best shoe brands for men in Indian market.
Best Shoe Brands for Men in India –
1). Nike: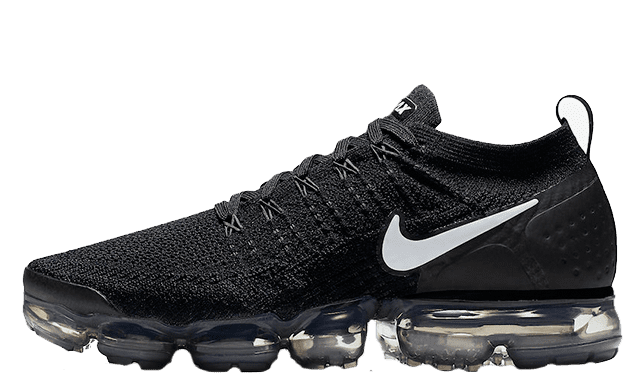 The American sportswear brand with its propelling slogan" just do it" has a huge influence over the shoe market owing to its product's durability and style. It specialises in creating footwear relating to sports, offering various styles ranging from basketball shoes, soccer shoes, running shoes, sneakers, snowboarding, tennis shoes, etc. It keeps on innovating sports footwear, constantly releasing new models, but didn't stop there. More recently, they have come up with lifestyle and general fashionable shoes, pioneering certain types like the VaporMax or Air Max's that can be easily found at online stores like Amazon or Flipkart.  Nike has more successful market in Metros or other big cities where spending capacity of population is high. Its price range varies from around 1,500 to 17,000 (in rupees).
2). Adidas: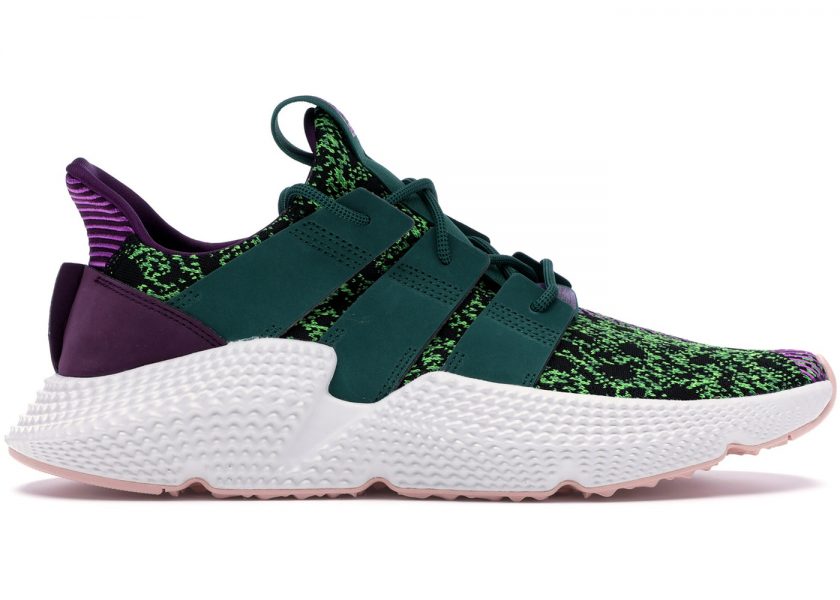 Adidas, is another best selling sportswear brand founded by Dassler brothers can now be seen flaunted by millions of athletes worldwide. It offers quality product that are comfy and stylish, and also has pioneered the original soccer shoes with studs and still specialises in creating them. So, for every soccer lover Adidas would be the first choice to buy their footwear. Like other sportswear brands besides producing extensive sports footwear they have also stretched their arms to appeal to general public a bit more. With the Yeezy collaboration, with Kanye West, for example, they have released around 19 colourways and 6 new design "glow in the dark" or "turtle Dove" that are available both at online stores and prominent retail shops. The approx. price range of Adidas shoes and studs are from 1,500 to 23,000 (in rupees)
3). Lee Cooper: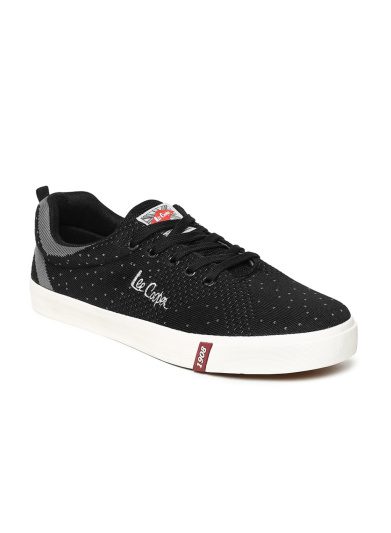 The British originated brand by Morris Copper was established in 1908 and mainly focuses on work wear. Lee Cooper was introduced as a footwear brand in India by M&B footwear Pvt. Limited. Initially the brand was famous for its apparel, but the Lee Cooper shoes they provide are fused with the same style, comfort, and durability. They are best preferred for formal occasions, or in work environment, and are available at affordable price that ranges from around 600 to 5,000 (in rupees). Besides exclusive formal Lee Cooper shoes, they also make classy sneakers and casual Lee Cooper shoes. The product can be found dominating the market in all the leading footwear and departmental stores, and you can also view lee cooper shoes online.
4). Bata: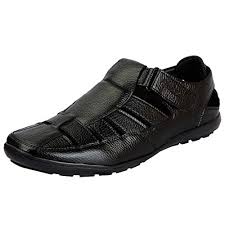 Bata, a brand found started in 1894 has expanded, flourished, and now is a name that echoes in every household whether one has to buy formal shoes or casual footwears. It offers all, be it sneakers, leather shoes, running shoes, loafers, boots or canvas shoes. The brand has always been known for its comfortable products and now has started to come up with new style intriguing models. If one wants to look up for wide range of variety at pocket friendly cost then Bata is a go to option. It provides its product priced from around 400 to 4000 (in rupees).
5). Woodland: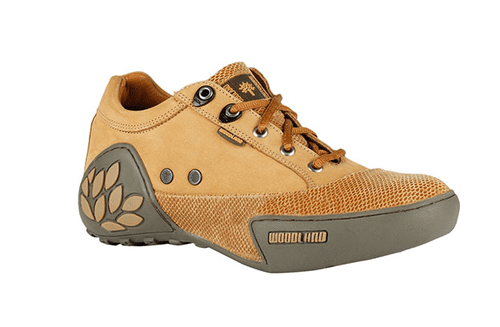 Descended from parent company, Aero Group, Woodland is a youth oriented shoe brand that strikes in mind when one is looking for tough and durable shoes that can withstand rough weather and terrain. It entered Indian market in 1992 providing an extensive line of footwear focussing mainly on adventure enthusiast; the quality and strength of products allow the consumer to go out and explore, be it hiking on uneven hills, or running on dusty paths. The colour of their products also merges with nature, like khaki, dull grey, that allows the adventurous souls to discover more without worrying about the shoes getting dirty. It offers quality product along with its belief in technology and innovation to create shoes that sync with nature, such as using premium quality leather to make waterproof shoes. The price ranges from (in rupees) 1200 to 5000.
6). Reebok: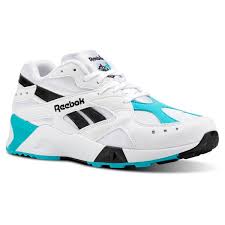 Established in 1895, Reebok is another major brand influencing sports world with its superior products. The brand creates fusion of qualities in its footwear like strength and grip required to take weight, liberty to run, and has an elegant fashion look. It offers variety ranging from CrossFit Nano, especially designed for cross fitters with rubber sole, or Classic Leather shoes that are easy to maintain. The material used to make them is breathable, flexible and soft. The budget required to buy the shoes varies from 1,200 to 15,000( in rupees).
7). Puma: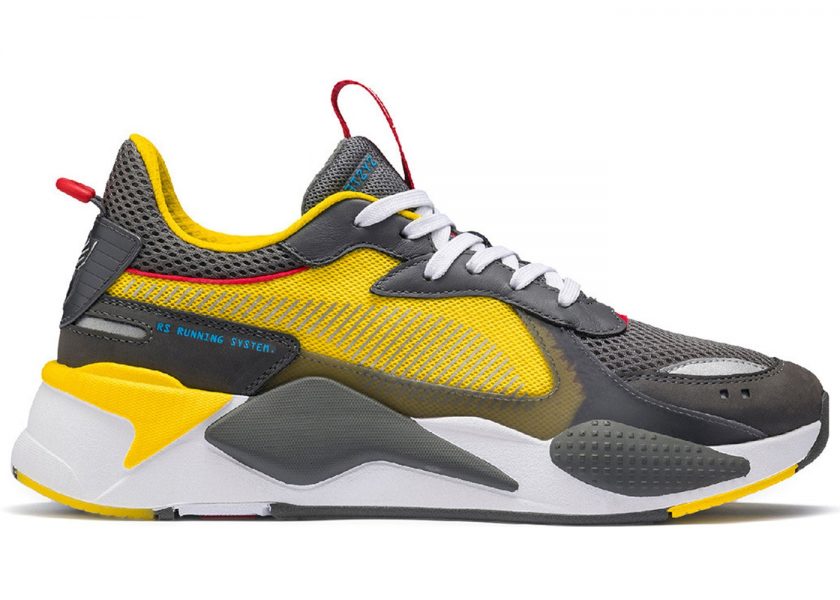 Puma is another name widely known for its quality products that is omnipresent in sports culture. It is a German multinational company and the third largest sportswear manufacturer in the world which mainly designs athletic and casual footwears. The quality of running shoes they produce is unbeatable, that are easily available at online stores and retail market, at a wide range of about 650 to 20,000 (in rupees).
8). Fila: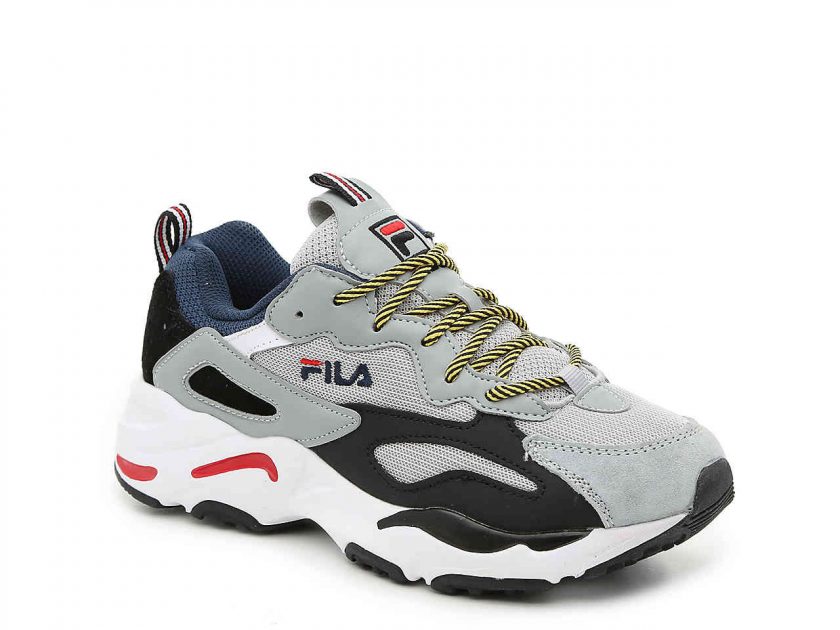 The Italian sporting goods company Fila was bought by a South Korean businessmen in 2007 who advanced its progress making it one of the largest sportswear company in South Korea and expanded it across the globe including India. It is well known for providing high quality athletic designs, especially professional tennis shoes and a variety of chunky sneakers. Apart from that it also manufactures various designs in casual and work footwear in a wide range of colours which are mostly available at online stores rather than retail outlets. The price range for this brand is 750 to 8,000 (in rupees).
9). Red Tape: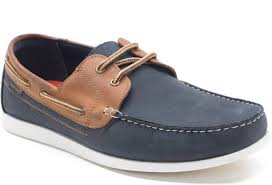 Red Tape is an International Shoe brand owned by Mirza International that has come up as a reputed and stylish lifestyle brand given to its quality of products, design, and craftsmanship. The brand manufactures formals and sports shoes both in accordance of the fashion, making it an amazing option for the fashion junkies, and those who wants to follow the latest trends. It has its reach all over the country making fashion more approachable, just by visiting the nearest store, or easy shopping online at affordable rates from 300 to 7,000 (in rupees).
10).Hush Puppies: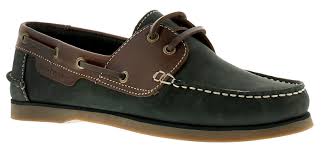 Hush Puppies is a multinational brand owned by Wolverine World Wide was established in 1958 manufacturing casual lifestyle shoes that are not only fashionable but also comfortable. They are best known for making suede and leather shoes, that though require little extra care but looks elegant nonetheless. To clean them one needs a nail brush with warm water and a little determination to maintain its style. The price range for the brand's shoes is from 1,500 to 6,000 (in rupees).
Which is the best shoes brands for men in India, according to you? Let us know in the comments section!