Have you ever wondered what the next big step is? These days, adolescents aspire to achieve their dreams whether it is becoming the owner of a famous restaurant in one of the food capitals of the world, or the head of a project at NASA. Our dreams define who we are. But to reach and successfully achieve our dreams, we must build a strong foundation. A clear cut blueprint needs to be established en route the path of success. There are many options for a career, whether it is engineering, medicine, or travel. But whatever option you choose, it requires proper planning and focus. For all those wondering what to do after 10th or 12th grades, College Dunia is the perfect place for you. An enriching platform that provides students with information regarding higher studies, it is an essential and wonderful tool for students. Here are the best travel and tourism courses in India you can opt for so as to make a career in the travel & tourism field.
The world is an empty canvas waiting to be filled with our bright, colorful experiences. If you are the one who is passionate about traveling, then here are the top 10 travel and tourism courses you should think about considering for a career. So, pack your bags, fasten your seatbelt, and enjoy your ride to your next exotic destination.
Bachelor of Arts (BA) Travel and Tourism Management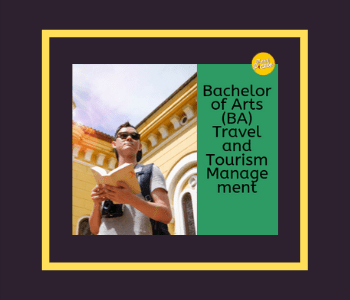 If you are an aspirant of becoming a cabin crew staff, a hotel manager, or a marketing executive, this is the perfect course for you. Students who have completed their 12th grade are eligible for this course. Students who opt for this course can explore careers in travel agencies, and famous hotel chains.  A fully-integrated 3 years course, this is one of the best courses for those who want to start their journey.
Bachelor of Arts (BA) Tourism Studies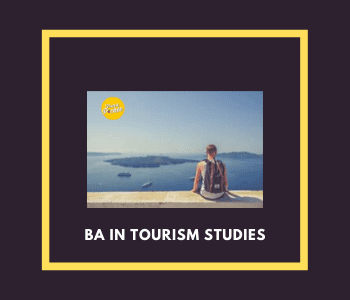 This 3-year degree course is for those who want to delve into the successful management of tourism. Students who have good communication skills, and are enthusiastic about the wide world of tourism are eligible for this course. The career prospects through this degree are tourist guides, visa executives, travel agents, etc.
Bachelors of Business Administration (BBA) Tourism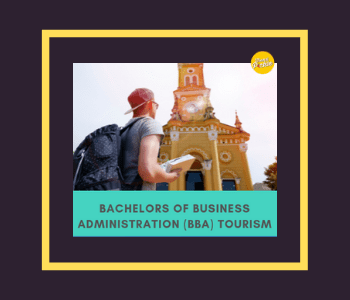 This is an important course for students who want to seek an occupation in tourism management. This course covers all the management subjects and has a wide scope. Students can enter the field of HR, Marketing, Customer Service, etc. Students who have good leadership skills, and are good at building strong connections are a good fit for this course. This is the perfect choice for those who dream of building their own travel empire one day.
Diploma in Travel and Tourism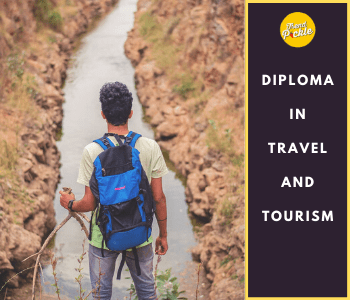 A 3-year course, this helps the student to develop a sense of adaptability to the demands and face the challenges of today's tourism and travel industry. This course gives the student a plethora of career options such as air hostess, event manager, tour manager, etc.
Masters of Arts (MA) Tourism Management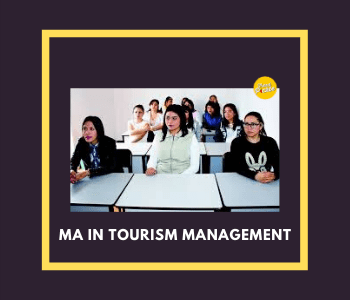 This is a 2-year full-time postgraduate course. This is especially for those students who want to specialize in the field of tourism, including hotels, resorts, etc. The admissions for this course is through various entrance tests that depend upon the institute. This course helps you to dive deep into a wonderful and versatile world of tourism.
Master of Tourism Administration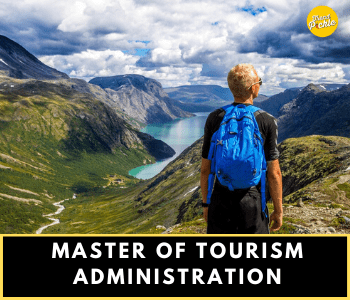 In this course, students are exposed to the principles and practices of the tourism industry such as the geography of tourism, administration, Indian culture, etc. The course enables students to apply management skills in the field of travel and tourism. The next step for students could be a tour guide, event manager, etc. This is one course which combines both management and tourism. Thus, students can get the best of both worlds.
Love traveling? Here are the best places to visit in India before you turn 30!
Masters of Business Administration (MBA) Travel and Tourism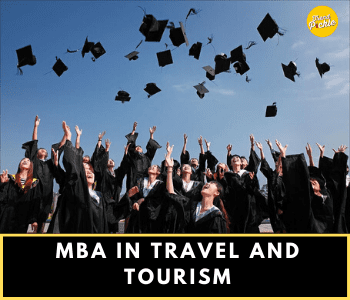 This course is the perfect fit for students are passionate about traveling, adopting new cultures, meeting new people.  Through this course, they are exposed to the methodology of business mixed with travel and tourism. In this course, students can gain experience on exactly how a real tourist venture works. A hands-on experience, this is a perfect choice for people who love to learn practically.
Masters of Philosophy (M.Phil Tourism)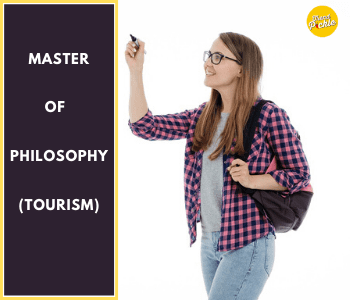 This course is the right choice for students who love to research, and are very inquisitive. It really helps students get hands-on experience in the diverse field of tourism. However, this is for students who have prior experience in the field of tourism. This is one of the top travel and tourism courses in India.
Cruise Line Operations and Management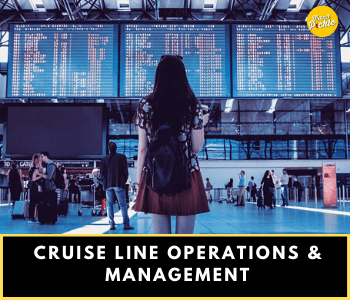 This course helps students to understand how the skills related to travel and tourism are applied on sea lines such as cruises. This course gives students a thorough picture of how a cruise can be a beautiful experience for anyone. So climb aboard, and get ready to set sail on a beautiful and picturesque journey.
 Masters of Business Administration (MBA) Tourism and Leisure
This course is designed to combine the analytical and theoretical experience to meet the leading conditions of leisure and travel worldwide. Career prospects include airline operations, tourism marketing, etc. This is a perfect combination for travel enthusiasts.
So, this was our list of the top travel and tourism courses in India that students can opt for in order to make a career in this field. Students can check out the CollegeDunia website for more information. A tool available right at our fingertips, this is a perfect source for students who want to explore and find their right fit.  CollegeDunia is a useful belvedere for those who want to step into the real world. This is an exciting yet impactful forum for students to dig deep and achieve their goals and dreams.